FBI finds no hate crime in old noose in Bubba Wallace's NASCAR garage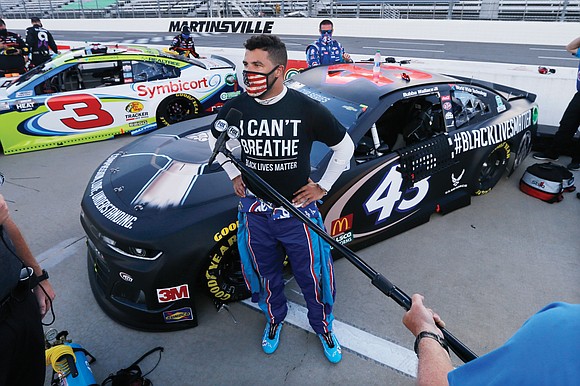 TALLADEGA, Ala. - NASCAR went to Talladega Superspeedway last weekend on heightened alert after Bubba Wallace, its only Black driver, took on an active role in a push for racial equality.
Wallace had successfully called for the ban of the Confederate flag and received threats. Fans paraded past the main entrance of the Alabama track on Sunday displaying the flag, and a plane circled above the speedway pulling a Confederate flag banner that read "Defund NASCAR."
So NASCAR moved quickly Sunday when one of Wallace's crew members discovered a rope shaped like a noose in his garage stall. The sanctioning body called in federal authorities, who ruled Tuesday the rope had been hanging there since at least last October and was not a hate crime.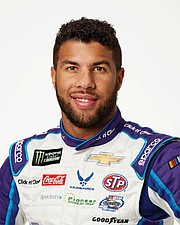 U.S. Attorney Jay Town and FBI Special Agent in Charge Johnnie Sharp Jr. said the investigation determined "nobody could have known Mr. Wallace would be assigned" to that same stall. NASCAR said it was the lone garage stall with a pull down rope that resembled a noose.
NASCAR has defended its reaction and insisted it would call the FBI again. Wallace said there is no confusion and the rope had been fashioned into a noose.
"I wanted to make sure this wasn't just a knot," Wallace said on CNN. "It was a noose. Whether it was tied in 2019 ... it is a noose."
Wallace never saw the rope. He said NASCAR President Steve Phelps came to see him Sunday night at the track with "tears running down his face."
"The evidence he brought to me was that a hate crime has been committed," said Wallace, who instantly began to fear for the safety of his family.
Even after the FBI concluded that it was not a hate crime, Wallace remained angry at what he perceives as constant tests of his character. He holds no ill will toward NASCAR.
"I stand behind Steve and I stand behind NASCAR," he said. "NASCAR was worried about Talladega. We had that one circled on the radar with everything going on."
Wallace, a 26-year-old native of Mobile, Ala., took center stage at the Martinsville Speedway in Southside Virginia on June 10 when he publicly showed his support of the sweeping global movement calling for an end to police violence and for racial justice by wearing a shirt that read "I Can't Breathe" over his firesuit. His No. 43 car also sported the words Black Lives Matter.
Wallace said NASCAR assigned him two sheriff's deputies for security at Martinsville after he called for the ban on Confederate flags. He said in a tweet earlier this week after the noose incident that he has found support among fellow drivers for his stance on banning the flag.
"Our sport has made a commitment to driving real change and championing a community that is accepting and welcoming of everyone," he wrote on social media. "Nothing is more important and we will not be deterred by the reprehensible actions of those who seek to spread hate."