Cathy's Camp razed, but people keep coming during pandemic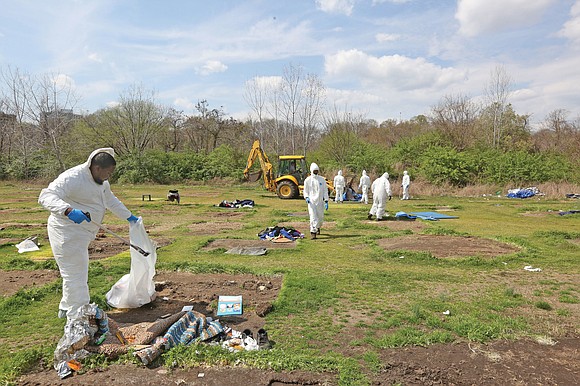 The move was disruptive but the initial kinks appear to have been worked out, particularly the delivery of meals.
Dr. Arlene Simmons of Chesterfield County, who runs the nonprofit Humanitarian Ambassadors of America, said she is arranging to provide at least two meals a day to the 75 people who at the Rodeway Inn.
The Stoney administration created a $2.1 million fund to cover housing and meal costs at least through April 3. The money is flowing through Homeward.
Mr. Makk, like others who were moved, is concerned that once the free lodging ends, everyone will be looking for a new tent location.
"We're working to find additional shelter and program space, something that would be good for two to three months at least," said Kelly King Horne, Homeward's executive director. That would allow the individuals and case managers more time to focuses on their challenges and on finding solutions, she said.
Currently, she said, virtually all of the existing housing for the homeless, including permanent, transitional and emergency housing, is crammed. About 1,300 individuals are being housed, not including those recently removed to hotels, according to Homeward data.
She expressed relief that evictions have been put on hold.
Ms. Horne also said she is working with federal and state partners to obtain resources that could be matched. Along with the city, she said a host of partners and volunteers are stepping up to keep homeless people safe from coronavirus.
"Given what we know, many of those who are served are older and have chronic health issues that make them more susceptible," she said.
She said she is unaware of any former residents of Camp Cathy or other people being sheltered who have tested positive for the virus.
Still, she is trying to arrange for a separate space where anyone who tests positive may be quarantined.
Already, she is planning for the fall. There are worries that, even if COVID-19 dies down in the summer, it could return in the fall like the flu, potentially creating another wave of homeless.
"Homelessness was a crisis before the pandemic," she said. "This only makes it more of a challenge."