Personality: Dawn-Marie Bey
Spotlight on leader of nonprofit that provides free feminine hygiene products to homeless
3/26/2020, 6 p.m.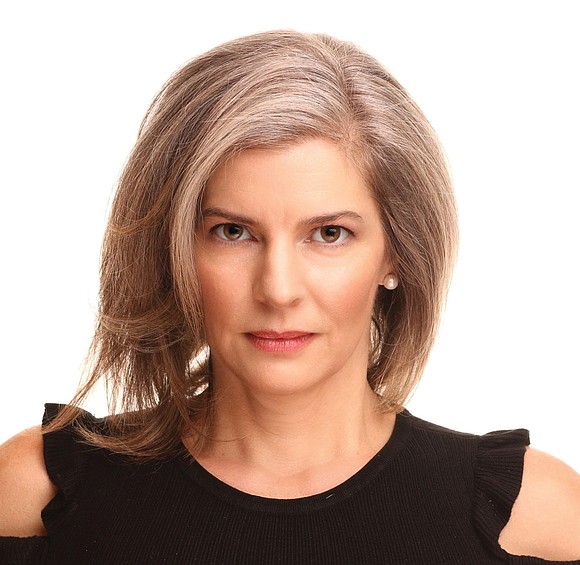 Meet an advocate for women's health needs and this week's Personality, Dawn-Marie Bey:
Occupation: Attorney with Bey & Cotropia PLLC. I am the founding member and majority owner.
What I do: I assist my clients with protecting and/or defending their intellectual property rights. A majority of my work involves seeking patent protection for inventions.
No. 1 community involvement: Founder of the nonprofit Period Patch.
Mission: We are a 501(c)(3) organization dedicated to helping provide homeless, struggling and displaced menstruating humans with the products they need to get them through those monthly rough patches with dignity.
Date and place of birth: March 30 in Washington, D.C.
Current residence: Henrico County.
Education: Bachelor's in physics, Franklin & Marshall College; J.D., George Mason School of Law.
Family: Partner, Chris, and two children, Clara and Oakley.
When and why Period Patch was founded: An article about homelessness and periods was circulating on social media in late 2014. This article really hit a nerve with me and it prompted me to take action. The article definitely prompted me to think about what I might be able to do. I then shared the article on social media and just put out an open question to my network, "If I coordinate efforts to meet this need in our community, will you help?" Once people commented that they would, I was off and running.
People who play a big role with me and specific roles they play: The donors! The Period Patch couldn't operate without the many donors who have contributed both individually and collectively, e.g., through private donation drives, over the last five years. I am particularly grateful to the donors who donate on a monthly/quarterly basis either through automatic PayPal donations, via monthly shipments by mail, or just via consistent collections through- out the year. Some individuals have been doing this since we started five years ago. I also need to give a huge shout-out to my partner, Chris Cotropia, who set up the 501(c)(3), has made numerous delivery runs over the years and has even used his academic/legal research and writing skills to perform surveys and publish papers to highlight the need in our communities, schools, etc.
Latest mission achievement: We have never said "no" to any organization that needs our help. In fact, we were contacted last week, in the midst of this pandemic, by an organization that needed supplies and we are able to accommodate. Periods don't stop for pandemics.
How I handle distribution: I deliver quarterly over a three- to five-day timeframe using my SUV. We also send some supplies directly to a sister organization in the Hampton Roads area — Her Padded Truth.
Amount of items distributed monthly, quarterly, yearly: I have never tracked this information with any specificity. I would estimate we distribute from $4,000 to $5,000 worth of products per quarter.
How one can volunteer: The best way to volunteer is to coordinate a donation drive through an organization you are part of or in your community or neighborhood (e.g., book club, church, gym, school, work, sorority, etc.)