Andre Harrell, who founded Uptown Records and launched many careers, dies at 5
5/14/2020, 6 p.m.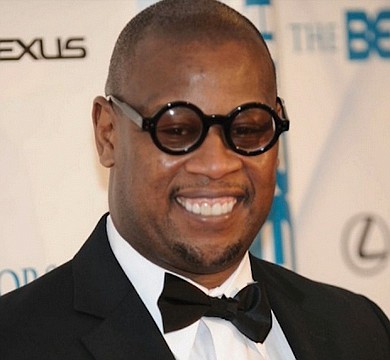 "So many can say they are successful because Andre Harrell gave them their start. He was so beloved because he made his living uplifting others," Mr. Simmons posted last Saturday on Instagram. "We celebrate him in his passing because we were so blessed for his presence... He gave everything he had. God makes the best plans R.I.P @andreharrell."
Mr. Harrell left to launch Uptown, where he also had success with Soul for Real, Lost Boyz, Christopher Williams, Monifah and Father MC. Mr. Harrell's talent even extended to television and movies. He executive produced the hit 1990s TV police drama "New York Undercover," which ran for four seasons. He also produced the 1992 Halle Berry comedy "Strictly Business" and 2003's "Honey," starring Jessica Alba.
"My heart is breaking and I can't stop crying. He was an amazing friend and I will miss him forever," Mariah Carey tweeted.
Questlove of The Roots wrote an emotional post, calling Mr. Harrell's death "a staggering loss."
"He gave you the best soundtracks of your life man and you didn't even know it. We never gave him his flowers," he continued. "He redefined the party!"
Mr. Harrell was president and CEO of Motown Records from 1995 to 1997.
BET announced it is producing a three-part television series about Mr. Harrell and Uptown Records that will premiere sometime this year.