City businesses ready to reopen, welcome customers next week
Ronald E. Carrington | 5/21/2020, 6 p.m. | Updated on 5/22/2020, 7:10 p.m.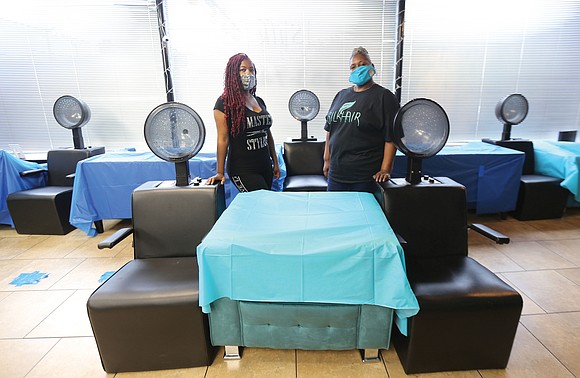 Morgan Littleton, co-owner of Family Secrets restaurant in the Brookhill Azalea Shopping Center on North Side, said the restaurant is doing well with take-out business and will continue to provide that service.
He said during the initial days of the pandemic closure, he and his father, co-owner Reggie Littleton, were just surviving.
"A catering job for Costco and their employees reignited business," Mr. Littleton said of the restaurant's turning point. "Dad and I opened (for take-out) when customers started to ask about us."
Family Secrets is not planning to reopen its dining room if the business must comply with social distancing.
"We are a small business, accommo- dating less than 90 (people), and social distancing would cause long waits," Mr. Littleton said. "We also could be held libel is someone gets sick in our restaurant if they contract the coronavirus by another diner sneezing on them."
Croaker's Spot, another well-known eatery with locations in Richmond and Petersburg, is only doing take-out despite the Petersburg restaurant having an outdoor dining area.
"The take-out business has boomed since we closed the main dining room," said employee Journee Littlejohn.
She said no decision has been made on whether the outdoor dining in Petersburg will open.