Miss local baseball? You can still get the food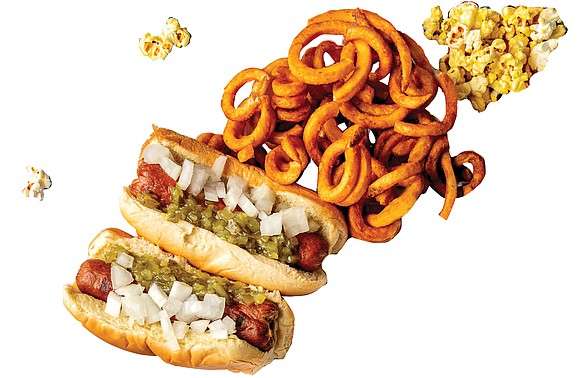 With the coronavirus pandemic, fans are missing baseball. And some are missing ballpark food.
The Richmond Flying Squirrels are opening their concession stand on Fridays for curbside pickup from 11:30 a.m. to 5 p.m. begin- ning Friday, May 22.
Squirrelly Fries, burgers, chicken tenders and the Fly- ing Squirrels new official beer, Richmond Rally Cap, and official wine, Feelin' Squirrelly, are among the items available for pickup on what's called "Funnville Food Fridays."
"We miss our fans terribly, and we know one of the things they miss right now is our Funnville food and beverages," said Todd "Parney" Parnell, vice president and chief operating officer for the Flying Squirrels. "We look forward to being able to give them the opportunity on Fridays to enjoy that through safe, social distance-oriented curbside pickup right here at The Diamond."
Orders should be placed by 5 p.m. Wednesday each week, officials said, with beer and wine only for cus- tomers age 21 and older.
Food orders with time slot reservations can be made online at www.toasttab.com/richmond-flying-squirrels/v3. Customers are asked to enter The Diamond's park- ing lot on Squirrels Way, where an attendant will direct vehicles to the order pickup location.
Details: www.milb.com/richmond/