Personality: Amia Aaryn Graham
5/28/2020, 6 p.m.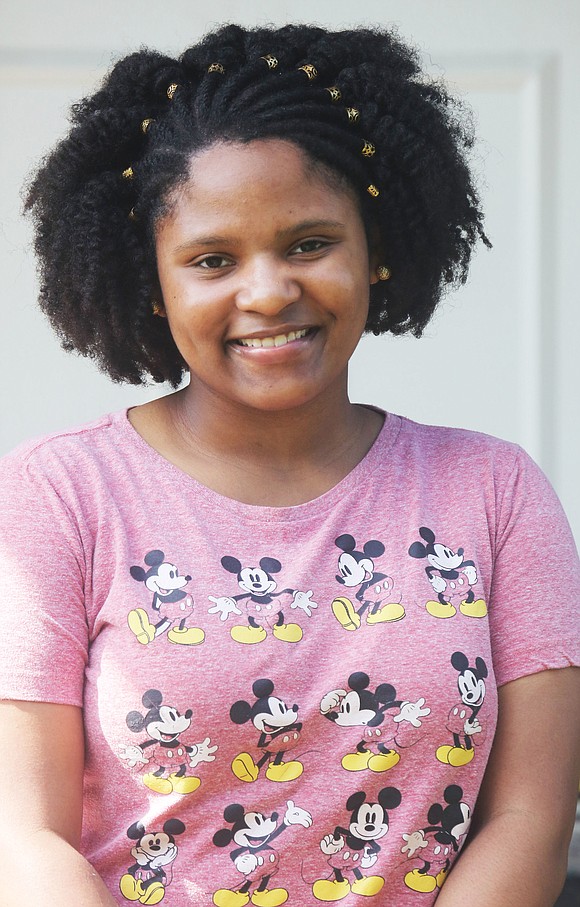 Amia A. Graham, a senior at Thomas Jefferson High School, has the distinction of graduating as the top student in Richmond Public Schools with a 4.9677 GPA.
"I knew I was smart, but I didn't think I was that smart," Amia says with a laugh. "I am shocked to receive Thomas Jefferson's and Richmond Public School's highest academic honor."
Amia, 18, is the eldest daughter of Aaron and Tomeka Graham, who were as thrilled as she was for this outstanding achievement after so many years of hard work.
"My parents called all of our relatives and told them," Amia says. "They were very excited."
With her top grades and activities, Amia was wooed by colleges and universities from around the country with scholarship offers totaling more than $500,000. She selected the University of Virginia, where she plans to start this fall on a full scholarship. Her goal is to become a certified nurse midwife and nurse practitioner.
"The scholarship offers showed me that 13 years of hard work paid off financially and figuratively," Amia says. "My parents were really happy because I need scholarships."
Amia not only had a rigorous academic schedule, but kept an active extracurricular schedule during her high school years. Before the coronavirus closed down schools across the state, she played the tenor saxophone in the Vikings marching band and orchestra. She also was active with Thomas Jefferson High's Robotics and Key clubs and volunteered at the Veterans Care Center in South Richmond with her mother.
Because of COVID-19, Amia and other students across the city, state and the nation will not have a traditional graduation ceremony. However, in Richmond, seniors will have the opportunity to enjoy a bit of pomp and circumstance in a new two-pronged approach to commencement announced last week by Richmond Schools Superintendent Jason Kamras. Students will have both virtual and in-person ceremonies. The in-person ceremonies, to be held the week of June 22, will allow graduates to walk across a stage on the school's football field or in the gymnasium during a timed exercise to allow for social distancing. Only three members of a graduate's family can attend.
Amia says she has mixed feelings about this year's commencement. She will miss the big ceremony with all of her Thomas Jefferson classmates and their families gathered for a mass ceremony. She was to be one of the speakers. She wanted to talk about the experiences they have had as the Class of 2020. She wanted to spotlight homecoming and Senior Installation, a program each high school has at the beginning of the year to honor the senior class. She also wanted to publicly thank her classmates and all who have supported her.
"Having my photo and being part of a valedictorian-salutatorian video posted on the school district's website makes me feel special," she says.
"On the other hand, I really, really wanted to walk across that stage and get my diploma and give my speech to my classmates. That was to be the last hurrah for my friends and me."