Need a ride to the polls?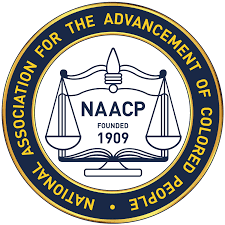 With early voting ending Saturday, Oct. 31, several local organizations are increasing get-out-the-vote efforts to get people to the polls.
Voters also can cast their ballots on Election Day, next Tuesday, Nov. 3. Polls will be open from 6 a.m. to 7 p.m., and any voter in line by 7 p.m. will be able to vote.
Long lines of voters were visible last Saturday in Richmond, Henrico, Chesterfield and Hanover, and the turnout is expected to be heavy again on Saturday, as well as Nov. 3.
Already, 286,847 people have voted in person or by mail in Metro Richmond, according to data on the Virginia Public Access Project website. That includes 36,599 early in-person voters in Richmond and 57,676 in Henrico County.
The Henrico Minsters Conference, the Henrico Branch NAACP and other voting rights advocates are sponsoring MOTORVOTE! to provide voters with transportation to the polls. The effort will run from 10 a.m. to 2 p.m. Saturday and all day until the polls close on Election Day.
The idea, according to Terrell Pollard, Henrico NAACP vice president, is to have a few centralized locations for people to meet and drive to the polls to show solidarity. On Oct. 24, he and volunteers drove a number of residents in a van and four cars to vote at the Eastern Henrico Government Center on Nine Mile Road.
Rev. Marcus C. Martin, pastor of New Bridge Baptist Church and vice president of the Henrico Ministers Conference, encouraged voters to take advantage of the help during the COVID-19 pandemic to get to the polls to vote early.
"Our church will take people to the polls using social distancing and will provide protective gear for their safety," Rev. Martin said. "We have had some steady numbers going to the polls. We are trying to keep those numbers up even during the weekdays."
He said the long lines to vote last weekend at the county's Eastern and Western government centers moved swiftly.
"I stood in a line of about 50 people. It took me about 20 minutes to vote," Rev. Martin said.
To schedule a ride, email www.tinyurl.com/motorvote, or call (804) 833-1405 or (804) 404-9713. Voters needing transportation also may email p1wisecrawley@gmail. com or contact.henrico.naacp@ gmail.com.
The Central Virginia Chapter of the A. Philip Randolph Institute also is providing transportation to polls in Henrico and Chesterfield.
Kirk Jones, president of the organization for African-American trade unionists, said rides can be scheduled between 10 a.m. and 4 p.m. Saturday and from 8 a.m. to 6 p.m. on Election Day by calling (804) 228-1744.
According to the Virginia Public Access Project data, 1.3 million Virginians have voted early in person, while another 821,000 have already voted by mail.
There are 5.9 million registered voters in the commonwealth.