Chadwick Boseman, who brought icons to life on the silver screen, dies at 43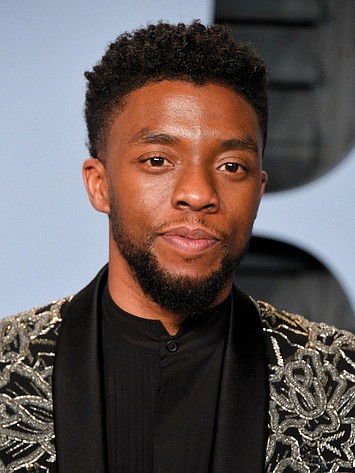 Wakanda forever!
Those words have gone viral on social media since the announcement last Friday that Chadwick Boseman, who starred in the blockbuster superhero Marvel film "Black Panther," shockingly died at the age of 43 in his home in Los Angeles after a private, four-year battle with colon cancer.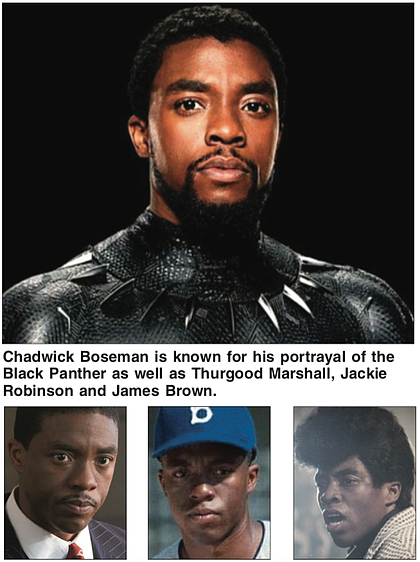 Mr. Boseman was an important pillar in the African-American entertainment world who humanized several Black historical trailblazers in his roles — including color-line breaking baseball star Jackie Robinson, legendary singer James Brown and the first African- American U.S. Supreme Court Justice Thurgood Marshall. His family said he endured "countless surgeries and chemotherapy" while portraying King T'Challa of Wakanda in the Oscar-nominated "Black Panther," a film that proved a person of color could lead a successful superhero film.
"For him to pass at this time when we are disproportionately affected by COVID and have all of these attacks by law enforcement, and him being the symbol bringing us to Wakanda, it's just a blow," said the Rev. Al Sharpton, founder and head of the National Action Network. "To hear that our superhero who projected a positive light was now gone, it was a gut blow."
Mr. Boseman was elevated to a stage that many Black actors don't get the chance to occupy, said Los Angeles Lakers star LeBron James. And his ability to be "transcendent" on that stage brought a comic book character to life for many in the Black community.
"Even though we knew that it was like a fictional story, it actually felt real. It actually felt like we finally had our Black superhero and nobody could touch us. So to lose that, it's sad in our community," Mr. James said, lamenting on the loss of the Black Panther and the "Black Mamba" — basketball superstar Kobe Bryant — in the same year.
In a tragically brief but historically sweeping life as an actor, Mr. Boseman played men of public life and private pain. Before Friday, few knew that he, too, was bearing such a burden. That has only magnified his accomplishment, bringing him closer to the great figures whose shoes he wore on film. He played men who advanced a people's progress, a trail he helped blaze himself. He played icons, and died one, too.
"There's a lot to learn from Jackie Robinson. There's a lot to learn from James Brown. There's a lot to learn from Thurgood Marshall," Mr. Boseman said in an interview with The Associated Press two and a half years ago. "I would like to say that some of those qualities have infused themselves into me at this point."
Mr. Boseman started out as a playwright. He was raised in the manufacturing town of Anderson, S.C., the youngest of three boys. As a junior in high school, he wrote and staged a play inspired by the shooting death of a basketball teammate. Before he was a Hollywood star, he penned numerous hip-hop-infused plays — "Hieroglyphic Graffiti," "Rhyme Deferred," "Deep Azure" — and directed others. In New York, he performed with the National Shakespeare Company.