Personality: Dr. Luisa A. Igloria
9/3/2020, 6 p.m.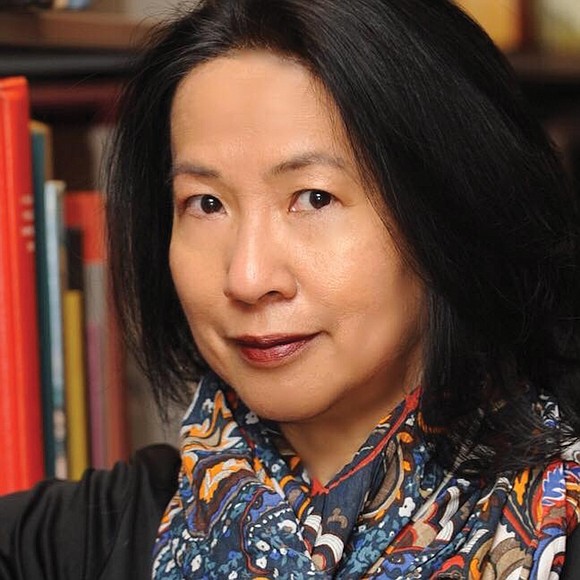 It was in early May when Dr. Luisa A. Igloria learned she was on the short list for consideration to be named poet laureate of Virginia.
The notice that she had been chosen came on July 16. The next day, Gov. Ralph S. Northam made the official public announcement.
"I'm very grateful," Dr. Igloria says. "It's such an honor to join the ranks of many esteemed Virginia poets laureate."
The native of the Philippines and creative writing and English professor at Old Dominion University is Virginia's 20th poet laureate and the fourth person of color to be named to the distinguished honorary position as an ambassador for poetry for the Commonwealth.
Dr. Igloria follows Rita Dove, the first African-American poet laurate of Virginia and of the United States, Sofia Starnes and Tim Seibles, who blazed the trail as poets laureate of color in Virginia.
During her two-year tenure as poet laureate, Dr. Igloria is expected to promote the exchange of arts information and perspectives, though she's not required to write any poetry.
But Dr. Igloria says that she has written at least a poem a day for almost 10 years now as part of her daily poetry practice.
It's a "pleasure and high point of each day," she says. "I look forward to that part of the day, not rigidly scheduled, when I claim that window of time to sit down and write a poem. I think this is just because poetry is the place I prefer to go in order to think through and feel and process things."
Dr. Igloria has authored 14 books of poetry and four chapbooks. She has won numerous national and international awards for her writing throughout the years, including the James Hearst Poetry Prize, the May Swenson Poetry Prize, the Resurgence Poetry Prize for ecopoetry, the Don Carlos Palanca Memorial Award for Literature and the Crab Orchard Open Competition Award for Poetry.
Her work delves into any number of themes. Poetry, she says, "taps into those places that are difficult to express otherwise, those places where we experience our very human fears, rage, doubt, pain, but also joy, love, hope."
Dr. Igloria credits her parents with giving her the joy of reading, "which led to the joy of writing," she said. She remembers writing poems and stories when she was just a first-grader using lined elementary school paper.
That passion has continued to this day, with the current COVID-19 pandemic, protests against police brutality and rallies for racial justice and other societal changes occupy- ing her thoughts.
She doesn't take her selection as poet laureate lightly, however, and sees it as "an indicator of important changes that are starting to manifest more forcefully in this country," from re-examinations of history and the role of the marginalized in that history to the increased awareness and desire for equity and justice across a wide span of social and cultural issues.
Asked if she feels this new honor comes with any additional responsibility during this moment in time, Dr. Igloria says that she's waiting to see "what things will evolve out of this."