Man's gift of life to be highlighted during NASCAR race Saturday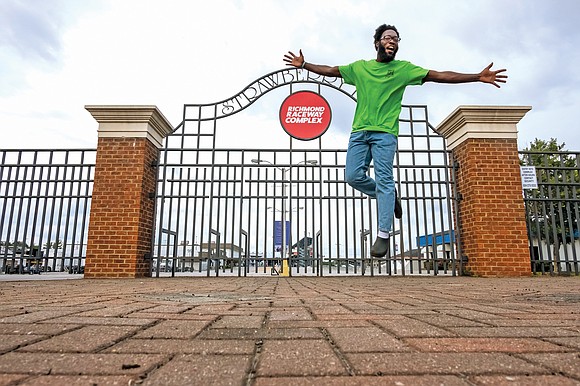 When a 14-year-old cousin's kidneys failed, Christopher J. Woody stepped up after testing found him genetically compatible. He donated one of his kidneys to save Tyshawn Morris' life.
This weekend, Donate Life Virginia and NASCAR driver Joey Gase are teaming up to make Mr. Woody the face of organ donation Saturday, Sept. 12, when the stock cars return to race the oval at Richmond Raceway in Henrico County.
The 35-year-old Richmond resident will have his face plastered on Mr. Gase's car No. 51 of which Donate Life is a sponsor to help call at- tention to and promote organ donations from the living.
"This is the first time ever we will feature a living donor on the car," said Lara Malbon, executive director of Donate Life Virginia, the state's 40-year-old organ registry that has made car sponsorship an element of its market ing when the NASCAR series comes to Richmond.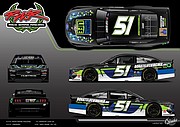 "We feature an organ donor at every race on the car, but previously they were all deceased," Ms. Malbon said.
She said she recommended to a board committee that Mr. Woody become the first living donor to be featured after he tagged her in an Instagram post about his donation experience. She found his story compelling and a way to promote such gifts.
"We need more people like him," Ms. Malbon said. "People can wait up to five years for a donated kidney, and he shows that one can donate and live a full life. That's a story we need to tell."
Mr. Woody is thrilled at the tribute and the message he will help send to others to give life while they are alive.
"I'm blessed to be part of this," he said. "I want people to know they can give without having to be afraid the donation will limit them."
The George Wythe High School graduate said he is proof.
"I was up and walking around one day after the surgery, and I've never looked back," he said.
Mr. Woody, the busy father of a young son, works two jobs and runs The Woody Foundation, a nonprofit he founded to help young people build successful lives.
Mr. Woody donated his kidney for transplant in 2013. In the seven years since, "the donation has never slowed me down," he said. "I play football, dance, skate and do everything I want to do."
A cousin of former Richmond Sheriff C.T. Woody Jr., Mr. Woody believes so strongly in organ donation that he is on a list of potential donors to give 40 percent of his liver to a child in need.
"I know if I get the call that I'll be helping a child regain health and have a chance at a fulfilling life," he said.
Mr. Gase arrives in town later this week for the Go Bowling NASCAR Xfinity Series race on Friday, Sept. 11, and the Federated Auto Parts 400 NASCAR Cup Series Playoff race on Saturday, Sept. 12. He could not immediately be reached for comment.
Mr. Gase, a 27-year-old native of Iowa, is scheduled to meet Mr. Woody at an area restaurant Saturday before the race starts. Because of the COVID-19 pandemic, Mr. Woody and his family cannot go to the track.
Mr. Gase, who began racing in 2001 in the junior division at Hawkeye Downs Speedway in Cedar Rapids, Iowa, is well known as a passionate advocate for organ donation. When he was 18, he signed the papers to donate his mother's organs following her sudden death from a brain aneurysm at age 44.
He often speaks about organ donation and uses his car to spread awareness of the need. At each race, his car is adorned with the face of a donor, recipient or a person on a waiting list.
"I've wanted to do what I can," Mr. Gase previously has said. "I've been for- tunate enough to meet two of my mom's recipients and to see the impact, knowing if it wasn't for my Mom choosing organ donation, they might not be here today."