James Cooper Jr., RPS computer pro, dies at 85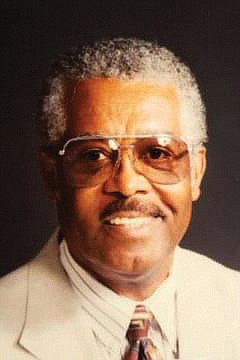 James Cooper Jr., who trained Richmond Public Schools teachers and staff to use computers as they came into common use in the 1980s, has died.
The Kingstree, S.C., native died Wednesday, Sept. 16, 2020, his family said. The Glen Allen resident was 85.
During his 32-year career with RPS, Mr. Cooper served in a variety of roles, ranging from a classroom teacher to a curriculum specialist and fiscal planner. But his most important role was serving as coordinator of computer training and user support to enable RPS employees to adapt to the new machines and also for being the go-to guy when something went wrong.
He received awards in 1990 for his service in training the RPS clerical staff and for spreading computer knowledge and use throughout the school system in replacing typewriters.
Mr. Cooper began his education career after graduating with a math degree from South Carolina State University. He started as a math teacher in North Charleston, S.C., and moved to Virginia after earning a master's in applied mathematics from Clark-Atlanta University. He first worked in public schools in Staunton and also served as an adjunct instructor in Virginia State University's Field Services Division.
Mr. Cooper moved to Richmond in 1963 to become a teacher at Maggie L. Walker High School. He also taught at John Marshall and George Wythe high schools before being tapped as a curriculum specialist in math instruction for the school division and then rising in the administration ranks and making computers his specialty.
Outside the school system, Mr. Cooper worked part time for 20 years as a tax preparer for companies such as H&R Block and People's Income Tax.
Mr. Cooper also served as comptroller for his church, Providence Park Baptist Church, and in recent years, was one of the musicians at church services.
He was a 50-year member of Kappa Alpha Psi Fraternity and a life member of the Virginia PTAs. He also belonged to the YMCA, was a former member of Club 533 and a member of the first class of graduates from the Henrico County Senior Citizens Police Academy.
His wife, Janet Allen Cooper, predeceased him.
Survivors include sons Eric Cooper of Cary, N.C., and James Cooper III of Greensboro, N.C.; and four grandchildren.
Family and friends celebrated Mr. Cooper's life during a graveside service Tuesday, Sept. 22, at Forest Lawn Cemetery.