Free COVID-19 testing
4/1/2021, 6 p.m.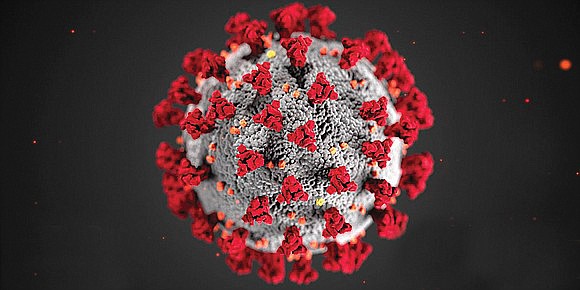 Free community testing for COVID-19 continues.
The Richmond and Henrico County health districts are offering testing at the following locations:
• Thursday, April 1, 1 to 3 p.m., Second Baptist Church of South Richmond, 3300 Broad Rock Blvd. Drive-thru testing.
• Thursday, April 8, 10 a.m. to noon, Regency Square rear parking deck, 1420 N. Parham Road, Western Henrico. Drive-thru testing.
Appointments are encouraged by calling the Richmond and Henrico COVID-19 Hotline at (804) 205-3501 from 8 a.m. to 5 p.m. Monday through Friday, or by registering online at https://bit.ly/RHHDCOVID.
Testing will be offered while test supplies last.
The Virginia Department of Health also has a list of COVID-19 testing locations around the state at www.vdh.virginia.gov/coronavirus/covid-19-testing/covid-19-testing-sites/.
Want a COVID-19 vaccine?
Seniors ages 65 and older who live in Richmond or Henrico County can call the Richmond and Henrico Health Districts COVID-19 hotline (804) 205-3501 from 8 a.m. to 5 p.m. Monday through Friday to schedule a vaccine appointment.
Others who want a vaccine should contact the statewide COVID-19 Vaccination Pre-Registration System at vaccinate. virginia.gov or by calling 877-VAX-IN-VA, or (877) 829-4682.
The statewide call center is open 8 a.m. to 8 p.m. seven days a week to help people pre-register by phone or to answer questions about the vaccine. The call center has English- and Spanish- speaking agents and a call-back service to help people in more than 100 other languages.
Additionally, TTY service is available to help people who are deaf or hard of hearing.
Federal officials have called on state leaders to pause reopening efforts and re-implement safety guidelines, particularly mask mandates with a recent spike in cases across half of the United States. This new surge comes as the White House announced plans Monday for 90 percent of the country's adult population to be eligible for vaccination by April 19 and for vaccination sites to be available within five miles of homes of 90 percent of U.S. residents.
Locally, the Richmond and Henrico County health districts opened vaccine eligibility to people in Phase 1C. That includes faculty and staff from colleges and universities; barbers, stylists and hairdressers; food service workers; workers in energy, wastewater and waste removal and recycling; the media, legal services; housing and construction; finance and information technology.
More than half of Richmond's and Henrico's populations will be eligible once the appointments start in earnest.
The city health district moved its mass vaccination site in South Richmond from Celebration Church to George Wythe High School on Crutchfield Street. Officials said the change was to ensure ample space for social distancing. More than 800 people were scheduled to get a COVID-19 vaccine this week at the school.
The Richmond and Henrico health districts also were scheduled this week to receive 10,000 doses of the Johnson & Johnson, single-dose vaccine. The majority of the doses, 8,000, will be distributed at the mass vaccine site at Richmond Raceway in Henrico, while 500 are to be used for small- and mid-size vaccination clinics at independent living facilities, drive-thru clinics for people with disabilities and their caretakers and for mobile clinics for homebound seniors.
State health officials reported Wednesday that more than 3.7 million doses of the vaccine have been administered in the state, with 1.34 million people fully vaccinated, or 15.8 percent of the state's residents. Nearly 30 percent of the population has received at least one dose.
State officials reported 618,976 cases of COVID-19 statewide on Wednesday, along with 26,455 hospitalizations and 10,252 deaths. Virginia's seven-day positivity rate rose slightly to 5.8 percent. Last week, it was 5.6 percent.
According to state data, African-Americans comprised 21.9 percent of cases statewide and 24.6 percent of deaths for which ethnic and racial data is available, while Latinos made up 16.6 percent of cases and 6.5 percent of deaths.
As of Wednesday, Richmond reported a total of 15,773 positive cases, 747 hospitalizations and 243 deaths; Henrico County, 23,156 cases, 967 hospitalizations and 571 deaths; Chesterfield County, 25,404 cases, 865 hospitalizations and 396 deaths; and Hanover County, 7,332 cases, 263 hospitalizations and 146 deaths.