Surviving — and thriving — through the pandemic, by Dr. Dwaun J. Warmack
4/1/2021, 6 p.m.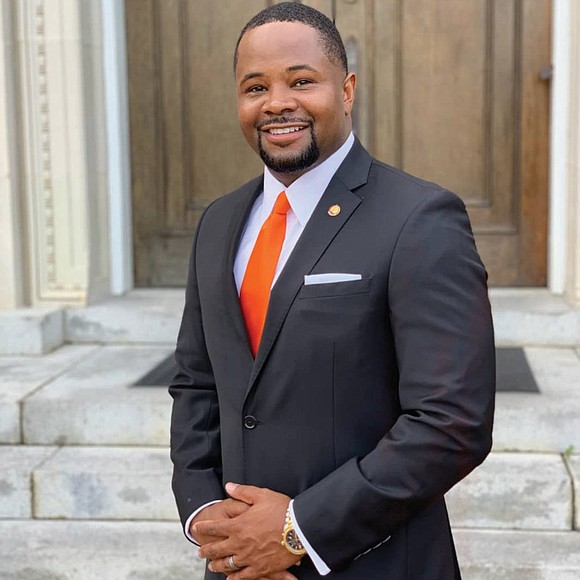 Before the unimaginable disruption caused by the COVID-19 pandemic, Claflin University was teeming with unbridled optimism, buoyed by the recognition the university and the men's basketball program had received during the 2020 CIAA Basketball Tournament in Charlotte, N.C.
The men's team had upset top-seeded Virginia State University to advance to the tournament's semifinal. Senior Faith McKie, a sports management major from Columbia, S.C., became the second consecutive Miss Claflin to win the Miss CIAA Pageant sponsored by Food Lion and several other students won scholarships and prizes in CIAA-sponsored competitions.
Most students were leaving campus for spring break and we were weeks away from my official installation as Claflin's ninth president.
Then came the news that this potentially deadly virus had reached the United States. Claflin and other colleges and universities across the nation entered unchartered territory. No "Best Practices" manual for the coronavirus was in existence. However, our guidance was our commitment to maintaining the health and safety of our students and the campus community.
We announced that effective March 23, 2020, all classes would be held online or on virtual platforms through the remainder of the spring 2020 semester. The university did not close; we transitioned to a predominately virtual environment.
There were palpable concerns: Will our faculty be able to deliver the same innovative student- focused academic programs using distance learning? How will we recruit and retain exceptional scholars? How will Claflin survive?
Fast forward to the present and Claflin and many other historically black colleges and universities have not only survived — but we also have thrived!
Who could have predicted that Claflin would achieve a 9.3 percent increase in freshman enroll- ment or that we would welcome 564 talented new scholars for the 2020-21 academic year? Who would have dared guess that we would achieve a historic fundraising total as donations soared to more than $30 million?
Included was a $20 million transformational gift from philanthropist MacKenzie Scott, and substantial donations from Zoom, Blue Cross Blue Shield of South Carolina and Dominion Energy. Gilead Inc. donated more than $500,000 to support our new Center for Social Justice. Other companies and businesses donated to scholarship programs and initiatives through the Friends and Family Annual Fund Campaign.
The contributions of Claflin alumni spearheaded our COVID-19 Emergency Fund that was used to purchase mobile devices to enhance internet access for students in rural areas. Finan- cial assistance from the federal CARES ACT and other federal and state emergency relief funds were critical to our ability to effectively serve our students and the campus community.
Our national rankings remained intact. Claflin was ninth in U.S. News and World Report's ranking of the nation's best HBCUs, the 10th consecutive year Claflin has been listed in the Top 10. We also ranked ninth in its "Best Regional Colleges in the South" category, reaffirming Claflin's status as a premier higher education institution that happens to be an HBCU.
Our scholars continued their academic success when we transitioned—first to 100 percent virtual teaching and learning platforms, then to offering courses both online and in the classroom. But this was nothing new. We launched Claflin Online in 2014, becoming one of the first HBCUs to offer online degree completion programs.
The same inexhaustible resilience that brought Claflin through natural disasters, several on- campus fires, unstable economies, social and political inequity and other catastrophic events during our more than 150-year history is alive today in our alumni, students, faculty, staff and other stakeholders. Claflin has thrived because of our value proposition and our enduring legacy for improving the lives of residents within our local communities, the state and beyond.
A study commissioned by the UNCF, "HBCUs Make America Strong: The Positive Economic Impact of Historically Black Colleges and Universities," revealed that Claflin University generates $79 million in total economic impact for its local and regional economies and that South Carolina's eight HBCUs generate more than $460 million across the state. The report also announced that the economic impact of HBCUs nationwide is nearly $15 billion.
Our campus environment is much different now from a year ago. I remain hopeful, but I realize our lives, the nation and the world may never return to what they were. Life is about adapting to change, and our accomplishments during the past year reflect Claflin's ability to reimagine our processes and strategies to meet the needs of our constituents, despite the pandemic.
My "Claflin Confidence" tells me that our university "On a Hilltop High" and other HBCUs will remain relevant and continue to thrive in the years ahead due to our immeasurable contribu- tions to every aspect of culture and society.
Dr. Dwaun J. Warmack is president of Claflin University, a CIAA-affiliated school in Orangeburg, S.C.