Richmond Police records show 84 complaints filed against officers in 2020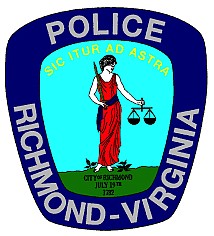 How well are Richmond Police policing themselves to prevent the kind of hugely expensive and horrific mess created by former Minneapolis Police officer Derek Chauvin in his fatal arrest of George Floyd?
The department generally has been mum about its efforts to maintain oversight of the more than 650 sworn personnel who are available for duty. Police Chief Gerald M. Smith did not respond to a request for comment.
Some limited insight can be gleaned from the annual summary the Internal Affairs Division posts on the Richmond Police Department's website. The annual reports online begin with 2013.
A review of the reports shows that Richmond officers are subject to complaints and that such complaints come from residents and from within the department.
For example, in 2020, city residents filed 26 complaints, while the department filed 58 complaints against officers. In 2019, 57 of the 109 complaints were generated from departmental sources and in 2018, 93 of the 142 complaints were generated internally.
Complaints run the gamut, but the most serious appear to be allegations involving the use of excessive force and criminal behavior.
The data indicate that since 2015, four to 10 complaints of excessive force have been filed every year against one or more officers, but the Internal Affairs does not disclose whether those complaints came from civilians or supervisors and fellow officers within the department.
Also, the Internal Affairs reported that 10 to 18 complaints of criminal activity or misconduct have been filed against officers each
year since 2015. However, no additional data is provided on whether the alleged conduct involves a felony or misdemeanor, nor does it offer a general description of the type of crime involved.
The Internal Affairs reports since 2015 show 30 percent to 38 percent of the complaints have been substantiated each year.
Missing, though, is any data on the type of complaints that were substantiated. For example, the Internal Affairs does not report how many of the specific complaints of excessive force or of criminal activity or misconducted were found to be valid.
Nor do the annual summaries provide any data as to whether any of the substantiated complaints resulted in discipline.
Much of the department's internal oversight is left shrouded in mystery, which is one of the reasons for the push for civilian oversight boards in Richmond and across the state to increase transparency.