Equity issues surround COVID-19 vaccinations
George Copeland Jr. | 2/4/2021, 6 p.m.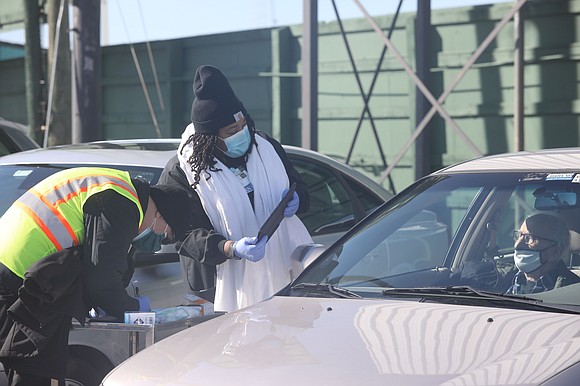 Is there inequitable distribution of the COVID-19 vaccine to people of color?
The bottom line: No one knows.
In Richmond and across the country, race and ethnicity data was never collected from half the people getting shots from the limited supply available.
In many cases, those administering the vaccinations have failed to jot down ZIP codes of recipients to better identify who is getting shots and who is not.
That has prevented Virginia's capital city and other communities from generating daily and weekly data on the areas where vaccination is happening and what areas are lagging to help adjust distribution.
"Equity is of vital importance," Richmond City Councilwoman Ellen F. Robertson, 6th District, wrote in a statement posted on social media Tuesday. "We have to more deliberately target vulnerable populations — those with the greatest health risks."
But poor data collection has made that difficult.
Nationally, only 16 states are collecting race and ethnic data, and most of that data is incomplete, leaving the impression that white people are getting the COVID-19 shots and Black, brown and Native Americans are not.
Virginia is a prime example of how missing data is providing a distorted and possible inaccurate picture.
At least 52 percent of Virginia's vaccination data is missing demographic details, particularly as to race.
As a result, the available demographic data from the Virginia Department of Health showed Wednesday that African-Americans accounted for 10.8 percent of the people in the state who have received one dose of the vaccine, and Latinos accounted for 6.26 percent of residents who have been vaccinated. By comparison, 72.3 percent of those who have been vaccinated in the state are Caucasian, according to the data.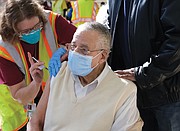 In Virginia, the data shortfall is so concerning that the Virginia General Assembly has rushed to approve and send to the governor emergency legislation requiring race and ethnicity data be entered for every vaccine shot administered.
The bill, spearheaded by Henrico Delegate Lamont Bagby, chairman of the Virginia Legislative Black Caucus, has passed both the House of Delegates and the state Senate and is awaiting the signature of Gov. Ralph S. Northam.
Gov. Northam, a physician who supports the measure, has said that equity must be built into vaccine distribution.
The issue also is gaining national attention.
At a White House press briefing Monday, Dr. Marcella Nunez-Smith, who is chairing the new COVID-19 Health Equity Task Force, noted the impact that the data shortfall is having, particularly on communities of color.
"As of Jan. 30, we're missing 47 percent of race and ethnicity data on vaccinations," Dr. Nunez-Smith said. "Let me be clear: We cannot ensure an equitable vaccination program without data to guide us. ... But I'm worried about how behind we are. We must address these insufficient data points as an urgent priority."
According to doctors at VCU Health System and other medical centers, the only way to improve distribution and ensure it is more equitable is to ensure the data is being collected. That is the only way to identify disparities so that public health departments and local institutions can take measures to deal with it, a cross-section of physicians and researchers are saying.
The equity issue is significant because data show that Black and brown people are being disproportionately infected and die at a higher rate than Caucasians.
The underreporting of race and ethnicity data in health systems pre-dates the current COVID-19 pandemic and is considered a key roadblock to correcting health disparities.
Virginia Health Commissioner M. Norman Oliver has begun issuing new guidelines to clinics, hospitals, pharmacies and other vaccination outlets directing increased data collection.
Dr. Danny T.K. Avula, who is coordinating the state's vaccine rollout, said the state health department is working to fill in incomplete data using multiple state databases to pull in race and ethnicity data for those already vaccinated.
He called it crucial to improve the data to guide where and how vaccination events are held and to improve access.