Dr. Ralph Reavis Sr., pastor, author and former president of Virginia University of Lynchburg, dies at 80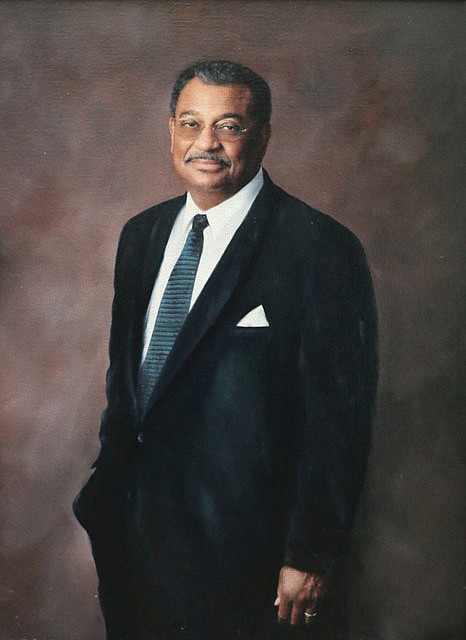 The private Virginia University of Lynchburg was teetering on collapse when Dr. Ralph Reavis Sr. left the pulpit at Riverview Baptist Church in Richmond to respond to a call to save his undergraduate alma mater.
When the new president arrived, he found what appeared to be a hopeless situation at the 134-year-old Virginia Baptist State Convention-affiliated school previously known as the Virginia Seminary and College. Only 32 students were enrolled on campus, the aging original buildings were barely functional and the bills were piling up.
Undaunted, Dr. Reavis, a veteran church pastor and professor at Virginia Union University's Samuel DeWitt Proctor School of Theology, went to work to raise money and begin the turnaround with the staff.
Fifteen years later when he formally retired in 2015, the historically Black institution was accredited and had an enroll- ment through online, satellite and campus classes of more than 400 students. The buildings also had been renovated and the library expanded.
Academically, Virginia University of Lynchburg, founded in 1886, continued to be a ministerial training ground and also had carved out an academic niche with undergraduate and graduate degrees in management of health care, human resources and most notably sports and e-sports.
Dr. Reavis' contributions to Christian education and the ministry are being remembered following his death Tuesday, Feb. 2, 2021, at a nursing center in Chesterfield County. He was 80. His son, Ralph Reavis Jr., said Dr. Reavis, who was suffering from memory loss, died from complications of COVID-19.
Family and friends celebrated Dr. Reavis' life during a graveside service Saturday, Feb. 6, in Lynchburg.
One of 17 children born into a family in rural Brunswick County, Dr. Reavis felt the call to ministry as he attended James Solomon Russell High School in Lawrenceville and was licensed to preach at 18. He often joked that he might have become a brick mason like his friends except that all the spots in the training classes were full, leaving him, he said, "with only one choice — to take math and science courses like biology, chemistry, Algebra I and II and geometry." Higher education seemed like a distant prospect until he took part in a statewide association for students and was spotted by Dr. M.C. Allen, who recruited him to Virginia Seminary and College in Lynchburg.
While there studying for a degree in sociology, Dr. Reavis became involved with the Civil Rights Movement and spent 21 days in jail for taking part in a sit-in to desegregate Lynchburg lunch counters. He also participated in protest marches and picketing in other parts of the state.
He later earned master's degrees from VUU's Samuel DeWitt Proctor School of Theology and Union Theological Seminary in Richmond and was, according to his family, the first Black person to earn a doctorate from the University of Virginia's Department of Religious Studies.
After his college graduation in 1962, he went on to pastor six churches in Buggs Island, Surry, Portsmouth and other Virginia communities during the next 13 years with support from his wife of 53 years, the late Marion L. Reavis, before being called in 1974 to serve as the eighth pastor of Riverview Baptist Church in the city's West End.
He also served as a professor at VUU's seminary for 21 years and taught courses at Howard University in Washington and the College of William & Mary as a visiting professor.
Dr. John W. Kinney, retired dean of VUU's seminary, described Dr. Reavis as "a committed student and scholar of the Black church in Virginia," which was the focus of the courses he taught. Dr. Kinney said that by mentioning a name to Dr. Reavis, he would not only know something about the person but also about his forebearers.
His son expressed pride in his father's influence on future ministers. He noted that Dr. Reavis taught and mentored hundreds of young ministers who came through the school and knew many of the now leading pastors of churches in the Richmond area and across the country.
Dr. Reavis authored five books that he self-published, including three histories of the Lynchburg school that Black Baptists founded in 1886, "Virginia Seminary: A Journey of Black Independence," "Virginia University of Lynchburg – On a Path to Freedom" and "Apostles of Self-Help & Independence, Chronicles of History."
He also published books on the influence of 16th century church reformer Martin Luther, "The Meaning of Martin Luther for the Black Experience" and "Martin Luther, Martin Luther King Jr. and the Black Experience."
Dr. Reavis was a member of the NAACP, the Southern Christian Leadership Conference, the Prince Hall Masons and the Baptist Ministers' Conference of Richmond and Vicinity.
He credited his late wife, who died in 2015, with helping VUL weather a financial crisis in 2013 with a gift of $100,000.
In addition to his son, survivors include four siblings, Carrell Reavis Sr., Jerry R. Duplechein, Mary R. Yelverton and Thelma R. Allen; and a grandson.