Melvin E. Banks, whose publishing company revolutionized Bible study by incorporating positive images of Black people, dies at 86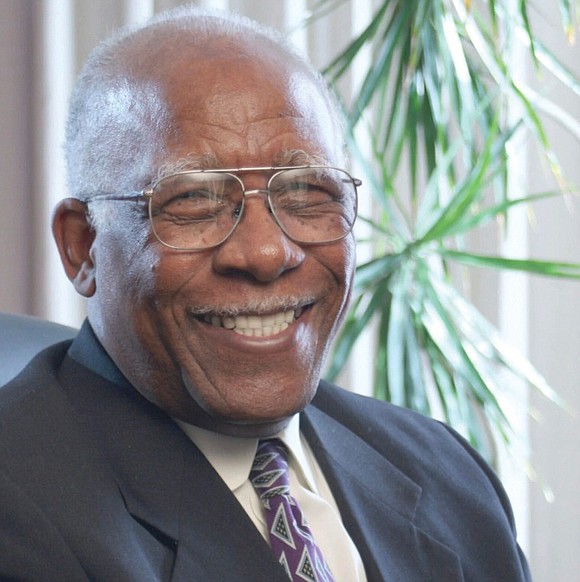 Melvin E. Banks, whose company portraying positive images of African-Americans in the biblical experience has grown from its start in the basement of his Chicago home into the largest independent Black Christian publishing house in the United States, died Saturday, Feb. 13, 2021. He was 86.
His company, Urban Ministries, provides Sunday school curriculum, vacation bible school resources, books, videos, music and the publication Urban Faith to hundreds of thousands of people in more than 50,000 Black churches. All of it depicts or speaks to people of color in the context of their culture, something that Mr. Banks realized early on was missing in literature provided by white publishing companies.
When I grew up, all the Sunday school literature was produced by white people and all the writing was done from a white perspective," he said in an early interview.
"All the biblical characters were portrayed as white people. It dawned on me that the material as published did not connect."
After completing his studies, Mr. Banks began working for Scripture Press, where he specialized in literature distribution for Black churches nation- wide. However, he discovered that many African-Americans were not interested in the biblical curriculum because they did not see themselves represented in it.
He founded Urban Ministries in 1970 and operated it for the next 12 years out of the basement of his home. He contextualized Scripture to show its relevance to contemporary African-American life and shocked many Christians, black and white, with depictions of Bible characters as people of color. He insisted the images were accurate because the world of the biblical narrative included Middle Easterners as well as many North Africans, and also argued it was important. Black people needed to know they were part of Bible history.
Mr. Banks marketed his first Sunday school curriculum, InTeen, to churches out of the trunk of his car. The company broke even for the first time in 1976. He identified 70 to 80 Black-owned bookstores around the country to sell his publications, along with 400 to 500 white-owned Christian bookstores that served Black churches. He established direct connections with churches around the country, and supplied them with new educational material every quarter for more than four decades.
Urban Ministries has grown to serve more than 100,000 Sunday school and vacation bible school teachers across the country, as well as provide materi- als for adult education.
"If it could be said," he told a historian in 2004, "that here was a man who had a dream of seeking to communicate the truth of God's Word to people, and he was able to make some contribution along that line, then I think I would be pleased."
A native of Birmingham, Ala., Mr. Banks earned undergraduate and graduate degrees in theology and biblical studies from Moody Bible Institute and Wheaton College, respectively. Wheaton recognized him with an honorary doctorate in 1992; Moody named him Alumnus of the Year in 2008; and he received a lifetime achievement award from the Evangelical Christian Publishers Association in 2017.
Mr. Banks is survived by his wife of 64 years, Olive, and his three children, Melvin Jr., Patrice Lee and Reginald Banks.