High rollers
6 companies roll the dice in hopes of landing Richmond's sole casino license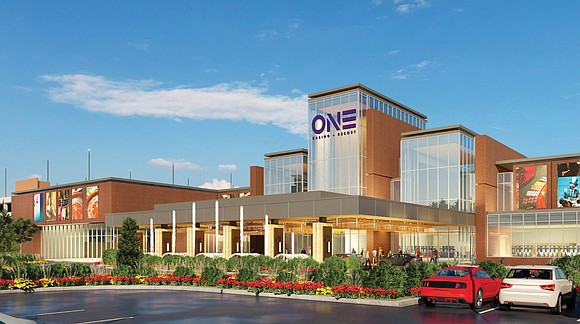 A gusher of tax revenue for Richmond and potentially 1,400 or more new jobs for city residents.
That's the story that up to six groups are pitching as they seek the single license to build a casino and resort hotel in Richmond.
For the first time with a huge deal involving an investment of hundreds of millions of dollars, Black companies and individuals are definitely in the mix.
On that score, the standout is Urban One, a Black-owned media conglomerate best known for its radio stations in Richmond and elsewhere and its array of radio programming.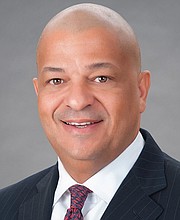 Already part owner in MGM's National Harbor casino operation in the Maryland suburbs outside Washington, D.C., the company sees Richmond as a huge opportunity to develop the first Black-owned gaming and entertainment center in the country, according to Alfred C. Liggins III, Urban One's chief executive officer.
The company is offering to build a $517 million destination gambling resort, theater and concert venue on the 100-acre site of the former Philip Morris operations center on Walmsley Boulevard that has long been vacant and up for sale.
While Mr. Liggins said the company has agreed to hire Pacific Entertainment to operate the casino, he said that company would not have an ownership stake. Instead, Urban One is teaming with at least 48 investors, mainly Black people, to generate a destination center off the Bells Road exit of Interstate 95.
According to the website, the investors range from retired physician Dr. Frank S. Royal and his family to event promoter and marketer Kenneth S. Johnson. Among other things, that provides Urban One with a corps of people with a stake in pressing for its selection.
Mr. Liggins said his company also plans to create a community benefit fund that could provide up to $30 million for community betterment.
And he's touting the local restaurant companies that he said would have eateries in the resort, including Mama J's, Perch, Southern Kitchen, Stella's, EAT Restaurant Partners and the Richmond Restaurant Group.
Lester Johnson Jr., an owner of Mama J's, is an example of the local people who will be speaking up for Urban One.
"I am convinced," Mr. Johnson said at a Tuesday news conference in South Side where he stood with Mr. Liggins, that the Urban One project "would bring an unmatched level of inclusiveness, opportunity and pride to the city we love."
Other bidders who responded to City Hall's request for proposals include the Pamunkey Indian Tribe, Bally's Corp., The Corish Cos. and Golden Nugget Hotels and Casinos. And there are reports that a sixth group will soon make its bid public.
Except for the Pamunkey, all of the executives have stories to tell about the Black investors they have recruited, the Black construction companies that will be participating and the efforts they will make to ensure good paying jobs for local residents.
Mayor Levar M. Stoney's administration is promising a robust process of community engagement. His administration already has hired a consultant and set up a nine-member committee that includes top officials and two members of City Council—Vice President Ellen F. Robertson, 6th District, and 1st District Councilman Andreas Addison.
The city expects to take at least 90 days to come up with a recommendation that would be sent to the full council. Mayor Stoney has emphasized that final approval would be up to Richmond voters who would decide in a November referendum whether to support a casino.
Voters in four other cities, Norfolk, Portsmouth, Danville and Bristol, already have approved casino operations.
In Richmond, gambling already is big business. Pacific Entertainment, which owns the Colonial Downs and Rosie's operations, already is raking in about $65 million a month at its Richmond gaming center on Midlothian Turnpike, which is almost $800 million a year, according to state reports.
For the city, the gaming tax alone appears to be providing a yearly stream of nearly $2 million. The take for the city would be far larger from a resort casino. If $800 million a year were wagered at a Richmond casino, the gaming tax alone would generate more than $45 million a year in new tax revenue, with even more from real estate, personal property,
meals and other taxes. That kind of new revenue generation could aid the city's plans to replace George Wythe High School and build a new Tech High School in the next four years, and funding for other unmet needs.
Among the bidders, South Side has become a favorite location.
The Pamunkey Tribe, backed by a Kentucky billionaire, is proposing a $350 million casino that includes a 300-room hotel with thousands of slot machines on a 24-acre site that also is near the Bells Road exist.
The Pamunkey Tribe already has made a deal to build the casino in Norfolk.
Bally's, which is based in Rhode Island and operates 11 casinos, has hopes of bringing a $650 million casino to a 61-acre site that sits to the rear of the Target store off Forest Hill Avenue and nestles the Chippenham and Powhite toll roads.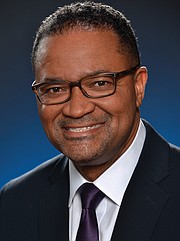 The Cordish Cos. out of Maryland have looked to North Side and are proposing to put a $600 million casino and resort hotel on the 17 acres at the Bow Tie movie theater site at Leigh Street and Arthur Ashe Boulevard. If Cordish wins, Bow Tie plans to find another Richmond site for its movies.
Already operating other casinos in Maryland, Pennsylvania and Florida, Cordish chose the site because of its location near interstate exists and fast-growing Scott's Addition. It's also close to the future development of the city's 60 acres at The Diamond baseball stadium and the athletic village.
Zed Smith, Cordish's chief operating officer, said that his company is used to meeting inclusion goals as it has done in Baltimore and other cities. He also said his company has clear plan for hiring and training residents. He said the company plans a partnership with Virginia Union University to offer opportunities for students seeking degrees in accounting, technology, finance and other areas the casino operation will need.
While he said Cordish could seek up to 2,000 people to staff the operation, the goal will be to provide career opportunities and upward mobility for those who become part of its team.
Golden Nuggett, which proposes to develop a $400 million casino resort, has not yet identified its location.