Free COVID-19 testing
2/25/2021, 6 p.m.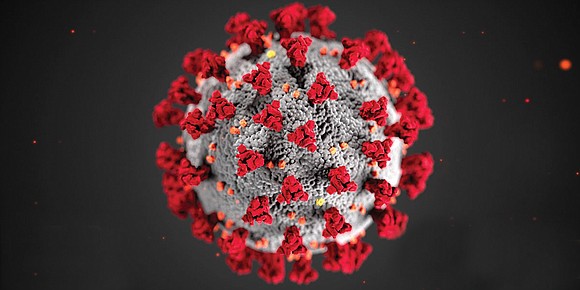 Free community testing for COVID-19 continues.
The Richmond and Henrico County health districts are offering testing at the following locations:
• Thursday, Feb. 25, 1 to 3 p.m. Second Baptist Church of South Richmond, 3300 Broad Rock Blvd. in South Side. Drive-thru testing.
• Thursday, March 4, 1 to 3 p.m. Randolph Community Center, 1415 Grayland Ave. in the Near West End.
Appointments are encouraged by calling the Richmond and Henrico COVID-19 Hotline at (804) 205-3501 from 8 a.m. to 5 p.m. Monday through Friday, or by registering online at https://bit.ly/RHHDCOVID.
Testing will be offered while test supplies last.
The Chesterfield County Health Department also is offering free COVID-19 testing at the following location:
• Walmsley United Methodist Church, 2950 Walmsley Blvd., 10 a.m. to noon, Thursday, Feb. 25.
Testing is free, and no reservations or registration are necessary.
Details: Chesterfield County Health Department at (804) 318-8207.
Want a COVID-19 vaccine?
Contact the new statewide COVID-19 Vaccination Pre-Registration System at vaccinate.virginia.gov or by calling 877-VAX-IN-VA.
The call center is open 8 a.m. to 8 p.m. seven days a week to help people pre-register by phone or to answer questions about the vaccine. The call center has English- and Spanish-speaking agents and a call-back service to help people in more than 100 other languages.
Additionally, TTY service is available to help people who are deaf or hard of hearing.
As the nation reached a grim milestone of more than 500,000 COVID-19-related deaths this week, Virginia hit its own landmark of more than 560,000 positive cases of the coronavirus. At least 28 million people in the United States have contracted the virus, officials said, with efforts continuing across the country to increase the pace of vaccinations.
With more than 1.6 million total doses of the vaccine being administered in Virginia by Wednesday, Gov. Ralph S. Northam announced plans to lift the modified stay-at-home order in place between midnight to 5 a.m. He also will ease the restriction on alcohol sales after 10 p.m. to midnight. Both changes take effect at 12:01 a.m. Monday, March 1.
Gov. Northam also said the cap on the number of people allowed at private social gatherings will remain at 10 if an event is indoors, but will be expanded to 25 people if outdoors.
Outdoor entertainment and public amusement venues will be able to operate at 30 percent capacity, or up to 1,000 people, whichever is lower. If the number of COVID-19 cases continues to drop, the governor said, he expects the venues may be at to operate at 30 percent capacity with no cap starting in April.
"We are finally seeing COVID numbers fall and vaccination numbers rise," Gov. Northam said. "That means we can start to consider how to slowly, safely ease some of the measures we put into place before the holidays."
Following weeks of reduced vaccine supply and delays in distribution due to inclement weather, the Biden administration announced a 70 percent increase in vaccine supply since January, with 14.5 million doses set to be supplied to states this week. Additionally, 25 million cloth masks also will be delivered to health centers and food pantries for low-income areas starting in March.
As of Wednesday, 516,655 people in Virginia have been fully inoculated with two doses of the vaccine.
The Virginia Department of Health reported 568,946 cases of COVID-19 statewide on Wednesday, along with 23,798 hospitalizations and 7,807 deaths. Virginia's seven-day positivity rate continues to drop, and is now at 8 percent statewide. Last week, it was 8.7 percent.
Locally, however, health officials reported five confirmed cases of the COVID-19-related Multisystem Inflammatory Syndrome in Children, or MIS-C. Found in people under age 21, MIS-C causes inflammation of one or more organ systems, including the heart, lungs, kidneys, gastrointestinal tract, brain and/or skin.
The serious and possibly deadly syndrome was reported in the Richmond and Henrico health districts, as well as in the Chesterfield and Chickahominy health districts, which include Hanover, New Kent and Charles City.
There have been 18 total cases of MIS-C reported in Virginia.
As of Wednesday, Richmond reported a total of 14,647 positive cases, 676 hospitalizations and 171 deaths; Henrico County, 21,098 cases, 843 hospitalizations and 417 deaths; Chesterfield County, 23,245 cases, 775 hospitalizations and 263 deaths; and Hanover County, 6,578 cases, 251 hospitalizations and 118 deaths.
According to state data, African-Americans comprised 21.8 percent of cases statewide and 24.1 percent of deaths for which ethnic and racial data is available, while Latinos made up 17.1 percent of the cases and 7 percent of deaths.