Detroit post office named in honor of 'Queen of Soul'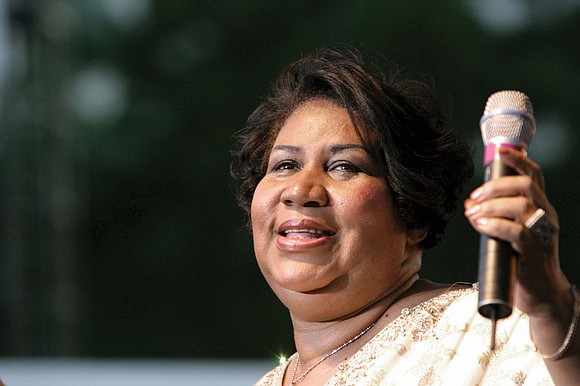 DETROIT - The "Queen of Soul" will forever be remembered at a Detroit post office.
A bill sponsored by Congresswoman Brenda Lawrence of Michigan and signed into law Jan. 5 by the president names a post office for Aretha Franklin, who died Aug. 16, 2018.
"No matter where life took her, Aretha never forgot about her hometown of Detroit," Rep. Lawrence, a Detroit-area Democrat, said last week. "Renaming this facility after her is a small gesture of gratitude for her countless contribu- tions to Detroit and the United States."
The post office, known as Fox Creek Station, is about 5 miles east of downtown Detroit on East Jefferson Avenue. It now will be called the Aretha Franklin Post Office Building. It's not far from a concert amphitheater on the Detroit River that's also named for Ms. Franklin.
"I hope that we can continue to honor Aretha's legacy and strive to live by the passion, heart and soul that filled her life every single day," Rep. Lawrence continued. "Today, her message rings truer than ever: 'All I'm askin' is for a little respect.' "
The GrammyAward-winning Ms. Franklin, who was 76 and living in Detroit at the time of her death, was the first woman inducted into the Rock & Roll Hall of Fame in 1987. She sang the swearing in of President Barack Obama in 2009, at the inaugural kickoff of President Bill Clinton in 1993 and at President Jimmy Carter's pre-inaugural celebration at the Kennedy Center in 1977. She also was awarded the Presidential Medal of Freedom in 2005 by President George W. Bush.
Many supporters hope the U.S. Postal Service will issue a stamp to honor Ms. Franklin