Bienvenidos to VUU
The historically Black university plans to enroll 450 Hispanic students by 2024 to obtain federal designation as a Hispanic-serving institution, according to VUU President Hakim J. Lucas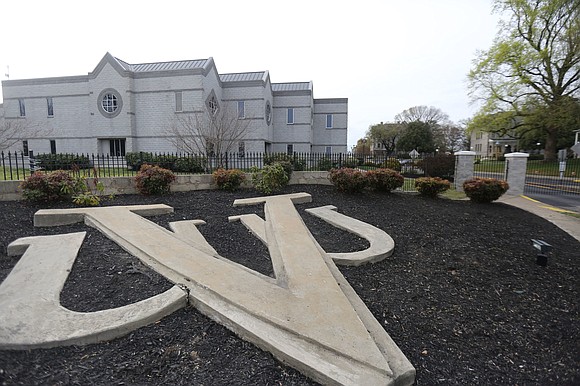 Within three years, Virginia Union University wants 25 percent of its undergraduate students to be Hispanic, according to university President Hakim J. Lucas.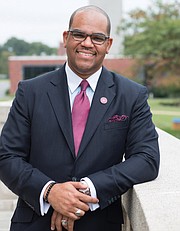 The first 30 Hispanic students began classes last fall at the private, Baptist-affiliated institution in North Side in an initial foray into diversifying the campus, Dr. Lucas said in an interview Monday in which Michel Zajur, founder and chief executive officer of the Virginia Hispanic Chamber of Commerce, participated.
If VUU is successful in the effort, it would become the first historically Black college or university to earn the additional federal designation as a Hispanic-serving institution for the fastest-growing minority group in the country.
The move to transform the VUU student body is among Dr. Lucas' initiatives for fueling the university's growth and increasing its community impact. Another initiative is having the campus become the new home of the regional MathScience Innovation Center.
Dr. Lucas said that increasing the Hispanic presence on campus is in keeping with VUU's mission to create educational opportunities for those who are left behind and builds on VUU's rich legacy of involvement in social justice and civil rights.
While some might be jarred, he said both African-Americans and Latinos "have so much in common in the things we deal with in terms of racism, injustice and unequal opportunities" and in the shared aspirations for advancement.
He also believes that Black students would benefit from the cultural interaction.
Dr. Lucas said the U.S. Department of Education designates schools as Hispanic-serving when enrollment reaches a minimum of 25 percent Hispanic.
If that enrollment goal is achieved, VUU would be the second school in Virginia—after Marymount University in Arlington—to earn the designation. Marymount received the designation in 2020.
Aside from the culture shock, the increase in Hispanic students would be significant for VUU, whose undergraduate enrollment has remained relatively static, ranging from around 1,180 to 1,300 students in recent years. VUU reported enrolling 1,212 undergraduates and 310 graduate students during the first semester of the 2020-21 school year.
Dr. Lucas said VUU is projecting that Hispanic undergraduate enrollment could rise to 450 students by 2024, more than sufficient to meet the U.S. Department of Education threshold requirement to earn the Hispanic-serving designation.
If that also encourages additional online or in-person enrollment from Black students, VUU could see a historic level of growth for the school that traces its roots to 1865 and educational programs in Richmond's Shockoe Bottom to serve freed slaves after the Civil War.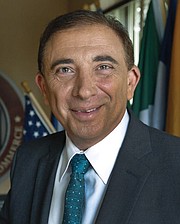 The Hispanic initiative is an outgrowth of an agreement VUU signed in 2019 with the Virginia Hispanic Chamber of Commerce. At the time, Dr. Lucas and Mr. Zajur signed a resolution to "jointly promote education to those who are considered socially and economically disadvantaged."
Mr. Zajur, whose chamber has long lobbied for greater educational opportunities for Hispanics, is enthusiastic about the opportunities for affordable secondary education the partnership is creating. He said VUU is doing the most of any school the chamber has worked with to make it happen.
Dr. Lucas said VUU enrolled the first cadre of 30 Hispanic students through its Universidad Virginia Union led by Dr. Ingrid Bircann-Barkey, the dean. The universidad is incorporated into the new School of Latin American and Caribbean Studies.
Dr. Lucas called the school a portal to ensure Hispanic students have the appropriate access, support and courses in Spanish if their English fluency is insufficient.
He said VUU would be adding courses and taking other steps to ensure the new students feel welcome.
Along with academics, Dr. Lucas said VUU would be starting men's and women's soccer clubs with a goal toward intercollegiate competition and also seeking to use food, music and culture to make all VUU students comfortable with a more diverse campus.
As part of the work, Dr. Lucas outlined additional initiatives to boost its relationship with Hispanics. For example, he said VUU plans to assist immigrant doctors, lawyers and other professionals whose degrees and credentials are not recognized in the United States to gain the licensure they need. "They shouldn't have to work in menial jobs," he said.
VUU also will use its workforce and training programs to provide support to Hispanic entrepreneurs and business owners so they can meet the government requirement.
In addition, VUU plans to work with students and other young people to improve understanding of what it means to be bilingual and to value and appreciate their Latino heritage.
And, Dr. Lucas said, VUU would usher in change in other campus elements, such as signs, to help bring together the children of the African and Hispanic Diasporas.
"We don't have to strive separately," Dr. Lucas said. "Our communities both face similar challenges. Our dropout rates are astronomical. Both of our communities have been historically ignored and under-resourced. We can come together to advocate for equity and for workforce inclusion and to build community."
Along with transforming the student body, Dr. Lucas said VUU is undertaking other initiatives to expand its mentoring, after-school and summer offerings in Richmond for students too young to attend the university.
VUU also is ushering in improvements in the training and placement of future teachers, creating partnerships with various Richmond schools and seeking to improve the lives of Gilpin Court students with programs such as the Carver Promise, he said. He said VUU has reorganized that effort as the P-12 Experiences and Educational Initiatives.
Adding to that, Dr. Lucas said VUU's new partnership with the MathScience Innovation Center would bring more youths to the campus and enable VUU to support the center's work of spreading STEAM or science, technology, engineering, architecture and math learning.
The center, now located in Eastern Henrico County, could make the move to the campus this summer, Dr. Lucas said.
At the same time, VUU will seek to broaden its own students' horizons and encourage them to become bilingual. This fall, Dr. Lucas said VUU will initiate a new requirement for students to spend a semester either abroad, on a university ship at sea or in a different academic location where they can use a second language they have studied on campus.
In his view, VUU, with support from the chamber, is creating "unprecedented educational and other opportunities for Virginia's Black and Hispanic students" and giving meaning to the phrase "One Richmond."