Diversity Richmond and Virginia Pride to merge
3/18/2021, 6 p.m.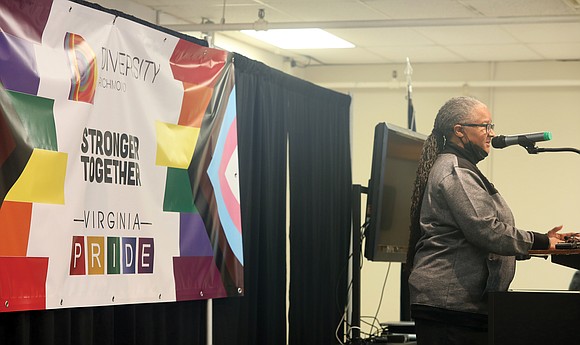 Diversity Richmond and Virginia Pride are merging.
Effective April 1, Virginia Pride will continue to produce its signature event, PrideFest, and other events supporting the LGBTQ community as a program of Diversity Richmond. Virginia Pride events and activities will continue to be guided by a diverse committee of volunteers who will have the support of a full-time, paid program director.
"By joining forces with Virginia Pride, we hope to take one and one and make three," said Luise "Cheezi" Farmer, Diversity Richmond's board president. "We are confident that this merger will amplify the impact of the work of our organizations and allow us to better serve not just the LGBTQ community, but the entire Richmond region."
Stephanie Merlo, president of Virginia Pride, said both organizations have been thriving in recent years. The merger will provide additional staff resources and organizational infrastructure to help continue that growth. "In recent years, Virginia Pride has experienced exponential growth of our events, including an annual PrideFest that attracts more than 40,000 people, and has seen the significant impact of our advocacy efforts to make the Richmond region a better place for LGBTQ people to live, work and visit," Ms. Merlo said. "Merging with Diversity Richmond will ensure we continue to build on our legacy of success."
Diversity Richmond is recognized as a hub for Richmond's LGBTQ community, hosting numerous events and providing meeting space for nonprofit organizations. Since 1999, it also has provided more than $1.1 million in grants to various organizations.
During the pandemic, Diversity Richmond also has held food drives that have helped more than 1,800 families and has served as a COVID-19 testing site for the Richmond Health District.