Comedian Micah 'Bam-Bamm' White celebrates 25 years in the business with benefit show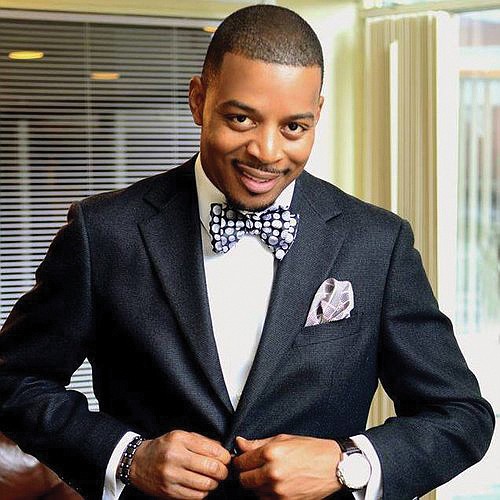 For two and a half decades, Micah "Bam-Bamm" White has been using his comedic talent to contribute to the Richmond community.
The Birmingham, Ala., native got his start in March 1996 at a lounge in Alabama at an event hosted by comedian and radio personality Rickey Smiley.
He moved to Richmond in September 1996 to be closer to his dad and stepmother. Since then, the entertainer who has performed on the national comedy club circuit, at local venues, with big-name comedians and on former national radio host Tom Joyner's annual cruise, has used his time and his talent to give back locally.
In addition to making donations, he serves on boards of several nonprofit organizations that enrich the Richmond community and help young people realize their dreams.
As Mr. White celebrates his 25th anniversary as a stand-up comedian, he keeps the community at the forefront. Half of the proceeds from his virtual, live 25th Anniversary Comedy Celebration are being donated to Richmond area nonprofits.
The anniversary comedy performance will be livestreamed 7 p.m. Sunday, March 28, through the Innovators Stream platform. Tickets are $14.99 and may be purchased at https://innovators.stream/programs/mbbw25.
Among the organizations that will benefit are Boys & Girls Clubs of Metro Richmond, Girl Scouts of the Commonwealth and Backpacks of Love.
His style is clean, "feel good" humor. "Feel good humor is not demeaning where someone has to be the butt of the joke," Mr. White said. "It's a sense of positive energy that does not crack on people or put them down.
"It's like dancing in the middle of a pep rally" or, in his most requested joke, imitating and contrasting the band from a historically Black college or university during halftime at a college football game versus a halftime show by a band from a predominantly white institution.
Mr. White discovered humor was entertainment as a high school student in Alabama. That discovery turned into a stand-up comedy routine he performed at the local lounge. He got regular jobs at local talent shows and wanted to make performing a career. It wasn't well received by many in his family. They wanted him to go the typical career route of attending college and finding a secure, 9-to-5 job.
The blessing to pursue his own path came from his grandmother.
"My grandmother, Eddie Lee Prowell, told me, 'If comedy is what you want to do, do it," Mr. White recalled. "She also told me to stay out of trouble and make a plan."
That summer of 1966, one of the members of the Black Chippendales saw Mr. White's routine at an open mic night in Birmingham. That led to him being invited to be the opening comedy act for the Black Chippendales as the group traveled throughout the southeast.
Mr. White's comedic skills and opportunities grew. By 2010, he was on the road 45 weeks a year spreading humor across the country.
Mr. White also began touring with comedian Gary Owen, a friend and regular on the "Tom Joyner Morning Show," a hugely popular nation- ally syndicated radio program that was on radio stations across the country from 1994 until Mr. Joyner stepped down in late 2019.
Mr. White's comedy appearances on the show opened the door for other national gigs, including on Mr. Joyner's annual cruise.
Around the area, he performs at the Richmond Funnybone Comedy Club & Restaurant, the Virginia House of Comedy in Virginia Beach and emcees for concert events around Metro Richmond.
That return on Richmond investing in him has sparked Mr. White to initiate several projects, including an intensive, eight-week job preparation course for people incarcerated at the Richmond City Justice Center called "RCJC Has Talent." The program also offers support and information on the restoration of rights process.
"I have traveled the world, become an entre- preneur, been asked to be in positions to help make decisions that change the world, performed for millions of people, taught entertainment at universities," Mr. White said.
"God always makes a way," Mr. White said, noting that's what he tells students he meets. "So don't be discouraged when others around you don't understand your dream."