Desiree Roots joins Virginia Repertory Theatre
11/24/2021, 6 p.m.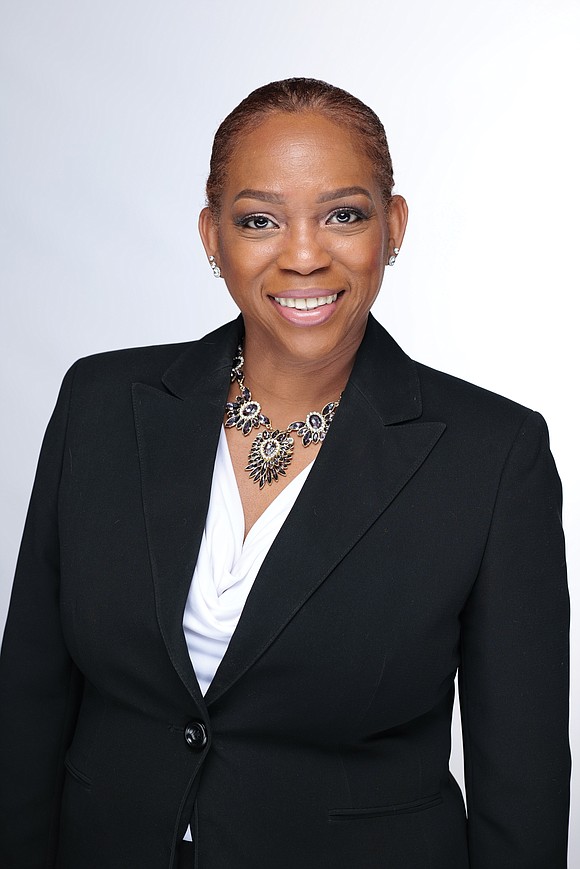 Singer, dancer, actor Desirée Roots has been named co-artistic director for community with the Virginia Repertory.
The announcement was made earlier this month by Phil Whiteway, co-founder and managing director of the regional theater that is headquartered in Downtown.
In her new role, Ms. Roots "will anchor our connection to children's health and community leadership," Mr. Whiteway stated.
"Desiree Roots has vast experiences in the Richmond area working with schools and businesses to build community aware- ness and appreciation for the arts," said William Carter, chair-elect of Virginia Rep's board.
"Her professional background includes working as program coordinator for the Richmond Jazz Society and as booking manager for Downtown Presents," which is now Venture Richmond, the Downtown booster organization, he said.
Ms. Roots is the first of three co-artistic directors Virginia Rep plans to name as it sets up a new model to steer all artistic aspects of the organization.
Ms. Roots will be working with Richmond Public Schools in introducing upper elementary students to the theater, as well as providing awareness to students of opportunities in the theater as actors, singers and dancers as well as skilled, behind-the-scenes crafts people.
The Richmond native who was raised in Church Hill is excited about the appointment .
"This is truly a perfect fit because it is what I do and what I have always done. I just didn't get paid for it," Ms. Roots said.
In an interview with the Free Press, Ms. Roots talked about a new summer enrichment program that will start next year. The program, Theater Arts Learning League, or T.A.L.L., will include 20 African-American girls in grades 4 through 6 and 10 African-American women theater artists who will serve as mentors.
"They will expose and bring young students into the theater community," Ms. Roots explained, through the six-week, full-day summer program.
The students will produce a play as they explore their interests in acting, singing, dancing, stage management, scenic, sound and lighting design, and producing and directing.
The goal is for T.A.L.L. to become a year-round mentoring program for 20 students and 10 Virginia Rep artists, she said.
"Hopefully, (the students) will become interested in the theater and have the opportunity to play multiple roles in the production process," Ms. Roots said.
A graduate of Virginia Union University, Ms. Roots is one of the best known artists in the area with a lush, jazz voice that has a three and a half octave range. She has performed independently as a jazz artist and in productions with Virginia Rep.
She has a long-standing relationship with Virginia Rep beginning when she was 16. At the time, she was a high school intern with Theatre IV, which merged with the Barksdale Theatre to form Virginia Repertory Theatre.
Her first professional engagement was in the cast of Theatre IV's production in 1988 of "Ain't Misbehavin'." She went on to star in numerous productions by Theatre IV, Barksdale Theatre and Virginia Rep, including most recently, "The Color Purple," "Dreamgirls," "Caroline or Change" and "Ella and Her Fella Frank."
Ms. Roots has won numerous awards for her work.
In 2005, she received the Theresa Pollak Award for Outstanding Vocalist in Virginia, and in 2015, she won "Best Actress in a Musical" for her portrayal of Caroline in "Caroline or Change."
In 2017, Ms. Roots wrote a tribute to Virginia native Ella Fitzgerald in honor of the 100th anniversary of the legend's birth, which evolved as "Forever Ella" and is still being performed throughout the Commonwealth.