Grace E. Harris Leadership Institute offers sense of empowerment to program participants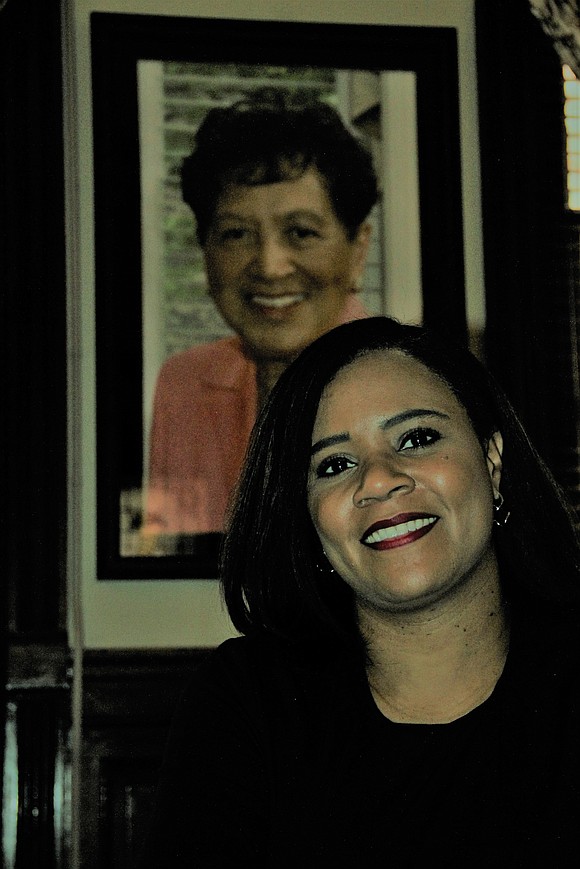 Richmonder Karla Almendarez-Ramos says her professional and personal life have been enhanced by the empowerment of Virginia Commonwealth University's Grace E. Harris Leadership Institute.
In 2018, the 52-year-old Honduran immigrant, wife and mother of two adult children decided to attend the institute's annual conference. That experience drove her decision to become one of 25 women in the institute's HIGHER Ground Women's Leadership Development Program, a five-month leadership development experience for current and emerging women leaders who are committed to investing in themselves and their organizations.
"I am a proud feminist who likes to work with women and help to empower and lift up my gender," Ms. Almendarez-Ramos told the Free Press in a recent interview. "Working with a cross section of women is one of the reasons to attend the leadership program."
Ms. Almendarez-Ramos, who is director of immigrant and refugee engagement in the City of Richmond's Office of Multicultural Affairs, said participating in the program was an opportunity to learn more about how to function as an effective manager and leader.
The most important thing she learned, she said, was the fact she belonged to a demographi- cally diverse group of women in positions of responsibility and authority in area nonprofits and corporations.
"It was a validation of the work and struggles we go through as women in management positions, or in general, in the workforce as we balance personal life, goals and family, while being a good leader for others to follow," Ms. Almendarez-Ramos said.
According to Ms. Almendarez-Ramos, per- sonal barriers were shattered as the program took the women in the 2019 cohort through a journey of self-discovery and empowerment. The women bonded as a group, giving members of the cohort a feeling of support.
"It is very helpful. Women are usually the toughest on ourselves," she said. "As we tend to have and extend grace to others, it is just as important to extend grace to ourselves."
Dr. Nakeina E. Douglas-Glenn, director of the Grace E. Harris Leadership Institute, was recruited to the institute from the National Science Foundation seven years ago. She had the opportunity to meet Dr. Harris, a former provost, vice president for academic affairs and transformative figure at VCU, who died in February 2018. The institute was established and named in Dr. Harris' honor in May 1999 at her retirement. She had served the univer- sity for nearly 50 years and was the highest ranking woman and African-American in the university's history.
The institute's focus on leadership training and public policy research is a large part of Dr. Harris' legacy.
"We do a lot of capacity-building at the leadership institute," Dr. Douglas-Glenn said of the program that is now in its 22nd year.
Early on, she said, there had not been many opportunities for women in leadership roles, mostly in higher education and with faith-based organizations, to come together in a safe space to discuss the things that were important to them both at home and at work.
"The HIGHER Ground program provided that space to talk about how woman can advance to high ranks in their respective industries, racial disparity as well as establishing a community to support each other," Dr. Douglas-Glenn said.
During COVID-19, the program transitioned to a virtual platform, allowing it to expand from a Richmond focus to regional and national participants, she said.
Ms. Almendarez-Ramos said she was happy there were five Latina women in her cohort of 25 women from different parts of the state. She said her relationships with cohort members continue.
"It was good to learn and share sisterhood," Ms. Almendarez-Ramos said, reflecting on her experience.
The institute is hosting its 15th Annual HIGHER Ground Women's Leadership Conference on Friday, Nov. 5. The virtual event will be held 8:30 a.m. to 5:30 p.m., costs $115 and will feature a number of speakers, including Kiko Davis Snoddy, president of the Don Davis Legacy Foundation; Charis Jones, chief executive officer and chief design officer of Sassy Jones; and Susanna Wu-Pong Calver, founder of the Foundation for Family and Community Healing.
Registration and details: https://gehli.vcu.edu/conference/