Dr. Delores R. Greene, longtime educator and former VUU and VSU dean, dies at 86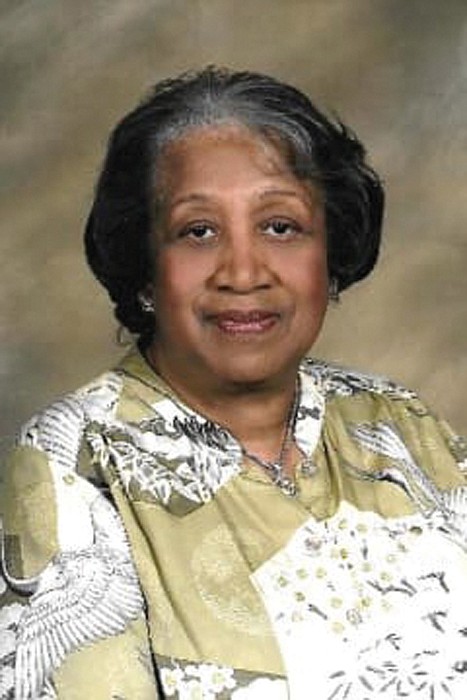 Dr. Delores Ann Richburg Greene felt the call to be a teacher when she was just 4 years old and in pre-school. She would play school in the backyard of her Petersburg home, where she would provide instruction on reading to her neighborhood friends.
From that beginning, Dr. Greene would follow her dream. In a career that spanned 57 years, she rose from a classroom teacher to become a dean in the College of Education at Virginia State University, her alma mater.
Dr. Greene's contributions to students and the development of teachers is being remembered following her death Monday, April 11, 2022. She was 86.
Family and friends will pay final tributes during a funeral 11 a.m. Friday, April 22, at St. Peter Baptist Church, 2040 Mountain Road in Glen Allen. The church's pastor, Dr. Kirkland R. Walton, will officiate. Dr. Greene is to be interred in Forest Lawn Cemetery.
On Thursday, April 21, Delta Sigma Theta Sorority will honor her memory with an Omega Omega Ceremony at 5 p.m. at Scott's Funeral Home, 115 E. Brookland Park Blvd., where the family will receive friends from 5:30 until 7 p.m.
Dr. Greene graduated as the valedictorian of the Peabody High School Class of 1953 and earned a bachelor's in vocal music education from VSU. She would later earn a master's from VSU in elementary education and a doctorate in education from the University of Virginia.
She started teaching in Farmville in Prince Edward County in 1957 before the school system was shut down in protest over U.S. Supreme Court decisions outlawing segregation. She would later teach in Charlottesville, Henrico County, Petersburg, Portsmouth and Richmond.
She served as Westmoreland County's coordinator of elementary school language arts for three years in the 1960s
and later served as the director of the Title IV communications center in Fluvanna County.
Dr. Greene later joined the Richmond Public Schools administration as assistant superintendent for elementary education. After retiring from Richmond in 1993, she became an adjunct professor at Virginia Union University and then received an appointment as dean of interdisciplinary studies and education in the VUU School of Education.
In 2004, she was recruited to VSU where she first served as associate dean and then as dean of the Professional Education Unit in the College of Education. She retired in 2014 at age 78.
Dr. Greene often was called to facilitate workshops and speak on education, and she was awarded grants, scholarships and monetary awards for educational programs, publications and participation in summer institutes. She also authored numerous academic papers and journal articles.
During her career, she served on the state Department of Education's Teachers of Tomorrow Steering Committee and the Teacher Education Advisory Board at Reynolds Community College.
She also participated in professional clinics to strengthen teacher education at historically Black colleges and universities and participated and taught at a host of institutes offering additional teacher training on topics ranging from curriculum development to programs for children at risk.
Dr. Greene served on the boards of the Association for Supervision and Curriculum Development and the Virginia Center for Educational Leadership. She also was a co-founder of the African American Critical Issues Network and was a member of Pi Lambda Theta International Honor Society for educators.
At various times, she also served on the boards of St. Peter Baptist Church's Child Development Center, the Richmond Children's Museum, the Friends Association for Children and the Garfield F. Childs Memorial Fund.
Dr. Green also was a member of the Richmond Public Schools Strategic Planning Committee and the advisory committee for RPS' Mentor Program.
In 2000, she was named the YWCA Woman of the Year in Education, one of a host of awards she received during her career, including the United Negro College Fund's Meritorious Service Award and the Kappa Delta Pi International Honor Award.
Dr. Greene also was a member of the Continental Societies.
She was a longtime member of Ebenezer Baptist Church, where she sang in the choir and served on the Scholarship Committee.
Dr. Greene was predeceased by her husband, Dr. Robert T. Greene Sr., former provost of Reynolds Community College.
Survivors include her son and daughter, Robert T. Greene Jr. and Michele Denise Greene Studevant; a granddaughter; and two sisters, Anna R. Epps and Thomasine R. Hill.