Richmond area will host numerous events for Black History Month
1/27/2022, 6 p.m.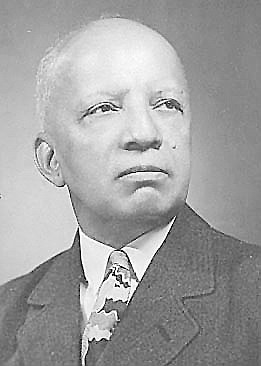 Black History Month is an annual celebration of achievements by African-Americans and a time for recognizing their central role in U.S. history.
The event grew out of "Negro History Week," the brainchild of noted historian Dr. Carter G. Woodson and other prominent African-Americans.
Black History Month was first proposed by black educators and the Black United Students at Kent State University in February 1969. The first celebration of Black History Month took place at Kent State a year later, from Jan. 2 to Feb. 28, 1970.
Black History Month was then celebrated throughout America in educational institutions, centers of Black culture and community centers. President Gerald Ford recognized Black History Month in 1976, during the celebration of the United States Bicentennial.
Some of the month's local events include:
Henrico County Public Library - Speaker event
Saturday, Feb. 5, at 2 p.m. at Fairfield Area Library, 1401 N. Laburnum Ave. and Saturday, Feb. 12, at 2 p.m. at Glen Allen Branch Library, 10501 Staples Mill Road.
Biographer and filmmaker Elvatrice Belsches will take the audience on a multimedia journey amplifying the extraordinary contributions of Virginia E. Randolph in the areas of education, public health, and juvenile justice reform.
Ms. Belsches currently is working on a documentary of Ms. Randolph's legacy and is the recipient of a Virginia Humanities grant for her project.
For more information visit: henricolibrary.org/calendar
Chesterfield County Parks and Recreation
Tuesday, Feb. 1, 10 a.m. to 11 a.m. at Huguenot Road Baptist Church, 10525 W Huguenot Road.
Watch Rosa Parks come to life in a moving performance by radio announcer and talk show host, Theresa Gee. She will present a new perspective through the eyes of this historic activist in celebration of Black History Month.
The program is free, but registration is required. For more information, contact Susan Miller at (804) 212-8815, or email millers@chesterfield.gov or visit www.chesterfield.gov/150/ Parks-and-Recreation
Friday, Feb. 4, 6 p.m. to 9 p.m., at Mayes Colbert Ettrick Recreation Center, 20621 Woodpecker Road, Black Excellence Art Exhibition.
Mon. Feb 7, 10 a.m. to 11 a.m. at Huguenot Road Baptist Church, 10525 W Huguenot Road. Black History Month Book Presentation. Local Matoaca author, James McKnight, will recap his book, "My Story of a Sharecropper's Life.
The program is free, but registration is required. For more information contact Susan Miller at 804 -212-8815 or email millers@ chesterfield.gov or visit - www.chesterfield. gov/150/Parks-and-Recreation.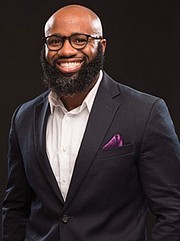 Monday, Feb.7, 7 to 8 p.m., Risk, Resilience and the Black Family. Dr. Shawn C.T. Jones discusses the mechanisms Black families use to overcome and protect themselves from racism-related stress. Email Chesterfield County Public Library Community Services at CCPLCommunityServices@chesterfield.gov.
Tuesday, Feb. 8, noon to 1 p.m. at Castlewood, 10201 Iron Bridge Road - History of Pleasant View School. Discover the history of one of the last preserved African American schoolhouses in Chesterfield County during the segregated era.
The program is free, but registration is required one week in advance. Email Bryan Truzzie at truzzieb@chesterfield.gov.
Other Events:
Wednesdays, Feb. 2, Feb. 9, Feb. 16 and Feb. 23 at 7 p.m., at AARP Virginia, month-long "Wind Down Wednesdays" series of virtual events and short film screenings throughout February.
Brian Bullock is a local filmmaker and history enthusiast who loves to uncover the Virginia history that many of us unknowingly walk or drive past every day here. He will share some of his short films and will lead interviews with local historians during "Wind Down Wednesdays."
To register go to: https://aarp.cventevents.com/event/ea2d90c2-7c1e-4a06-9ef3-1d8794323643/summary
Feb. 10, 7 p.m. to 8:30 p.m. at Virginia Commonwealth University Library James Branch Cabell Library Lecture Hall, 901 Park Ave.
Pulitzer-Prize winning historian Annette Gordon-Reed tells the sweeping story of Juneteenth. In her searing new book, "On Juneteenth," the Texas native chronicles both the state, and the country's long road to Juneteenth — and the many hardships African-Americans have endured in the century since, from Jim Crow and beyond.
Please register to attend in person or online at: www.support.vcu.edu/event/BlackHistoryMonth2022
Feb. 19 at 1 p.m. Maggie L. Walker National Historic Site will host a "Matinee with Miss Maggie"
Virtual film program at 1 p.m. This year's selected film, "Imitation of Life," addresses one of the questions often asked by visitors to the site upon seeing photographs of Mrs. Walker's fair complexion: "Did Maggie L. Walker ever pass for white?" While historical evidence suggests she never did so on purpose, "passing" was something many Black people with light skin tones chose to do in Jim Crow America and beyond. The 1934 film "Imitation of Life" was among various stories told about racial passing during Walker's time, exploring a topic that remains a point of fascination today. The public is invited to join a park historian in viewing "Imitation of Life" and discussing the sig- nificance of racial passing, both in Mrs. Walker's time and now. To sign up for this free event that is open to the public, please contact Park Ranger Ben Anderson at Benjamin_Anderson@nps. gov. A discussion will follow.
Additional information is available at 804-226-5041, or at www.nps.gov/mawa or www.Facebook.com/MaggieLWalkerNHS.