Artist William R. 'Junie Red' Johnson Jr. succumbs at 70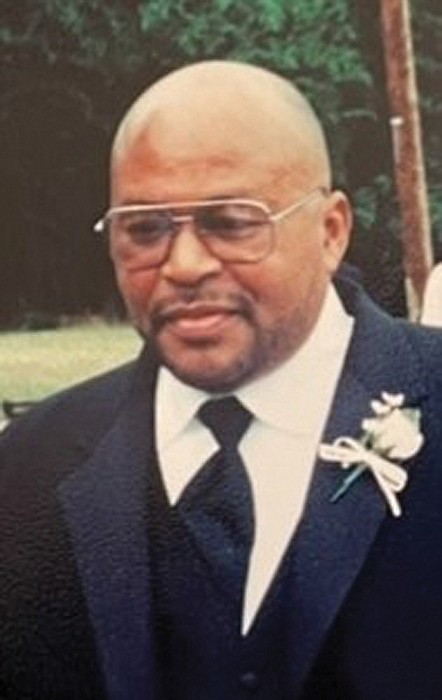 "Junie Red" cut steel for a living.
But in his free time, the Richmond native let his creative juices flow in transforming metal pieces into abstract sculptures and painting a variety of subjects, most notably imagined landscapes of other worlds.
Born William Roger Johnson Jr., he never sought a public show, but his sculptures and paintings can be found in private collections, in Richmond yards and in murals on a few South Side homes.
The folk artist's creative side is being remembered following his death from cancer Sunday, April 24, 2022, according to his family. He was 70.
Family and friends celebrated his life Tuesday, May 3, at the Scott's Funeral Home Chapel. The Rev. Joseph Coleman officiated.
Mr. Johnson took up painting in his youth and was always engaged in creating art, said his mother, Gladys M. Johnson.
"It was a God-given talent," said Mrs. Johnson, a retired city schoolteacher and the well-known ticket-taker at the Henrico Theatre in Henrico County.
"He had a gravelly voice and an infectious laugh, and he was truly talented," said Emmett J. Jafari, a journalist and paralegal who had been friends with Mr. Johnson since their time at Maggie L. Walker High School in the Class of 1972.
He was "known for his welded sculptures and canvass and full wall paintings that evoked reflection and views of the struggles to break through life's harshness and obstacles," Mr. Jafari said.
Mr. Johnson worked for decades at the now defunct Bristol Steel & Iron Works in South Side before he retired. He often proudly told his mother, "I cut some of the steel" that supported them as they drove across city bridges.
He was a member of First Union Baptist Church on Dill Road.
Mr. Johnson was predeceased by his wife, Shirley S. Johnson.
In addition to his mother, survivors include his two daughters, Sharnika Snider and Tammy Snider; two sons, William R. Snider and Kadeem Grooms; and his sister, Julie Johnson.