Pastor Anthony Franklin Sr. sees his mission as giving back where a community has needs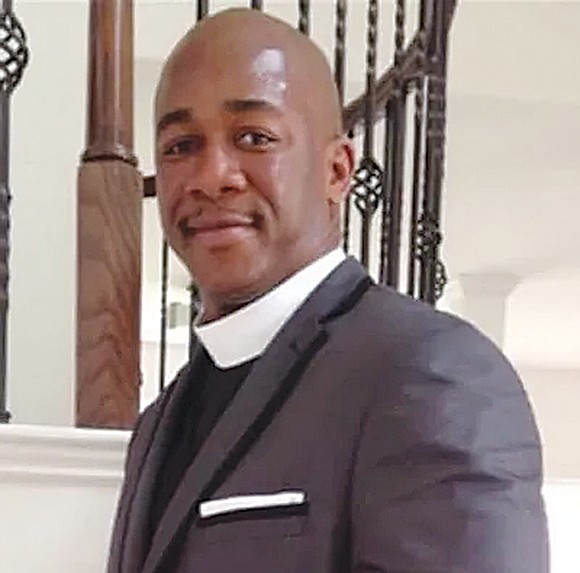 For years, Pastor Anthony Franklin Sr. struggled to pay the rent and keep the lights on for the small non-denominational Richmond church he founded called Truth Ministries.
Then the pandemic hit and everything changed, according to Pastor Franklin, who juggles his ministry with his role as a full-time sergeant with the Richmond Police Department.
Along with other faith leaders, Pastor Franklin took church services virtual and suddenly found his message of community service attracting listeners from around the country and overseas.
"We were about to close," said the 52-year-old native of Wichita, Kan.
But, suddenly, he said, participation in services and Bible study shot up from a steady 25 to 30 members to 1,500 to 2,000 participants each week from 30 states, England and other English-speaking countries.
Two years later, still unpaid as a minister, Pastor Franklin has found himself involved in building a school for children in poverty-stricken Sierra Leone in West Africa and has taken oversight of four churches he has renamed Truth Ministries An Altar of Nations.
"We are a very different church," said Pastor Franklin, who said 70 percent of what the church takes in is returned to the community, with the remainder used to take care of bills. "We aren't trying to make money for ourselves. We want to give back.
"When members tell us about problems in their community, we'll pack up the church and go there," he said.
Recently, Pastor Franklin, his wife, the Rev. Joy M. Franklin, who leads an active women's ministry and handles church finances, and other members of the church traveled to Grand Rapids, Mich., to feed the homeless.
"It was snowing when we got there," he said. "We ran out of food and clothing."
On another mission trip, he said, Truth Ministries members went into a North Carolina grocery store and paid for other people's groceries. He said the members also created a traffic jam at a nearby gas station when they paid for people's fuel.
Pastor Franklin who earlier in his law enforcement career led the protection detail for then-Mayor L. Douglas Wilder, said he knew nothing about Sierra Leone.
One day he received an invitation from a church leader, Bishop Chris Matthew Samai of Freetown, Sierra Leone, who had been listening to his virtual services. The Franklins took a trip to Sierra Leone and were shocked at the conditions.
He found a place where the majority of people face a daily challenge to survive.
"I've never seen such poverty in my life," Pastor Franklin said. "There was an open sewer drain going down the middle of the sidewalk."
Bishop Samai turned over four churches to Pastor Franklin to supervise, putting Pastor Franklin on track to become a bishop.
Pastor Franklin also found appalling conditions when he visited a school. He said the students, who wore homemade uniforms, came to learn in a 20-year-old building made of converted chicken coops that had a leaky roof and dirt floors. They had few books and no other tools. The bathroom was a decrepit outhouse with one stall, he said.
Then and there, he said he and his wife vowed to build a new school.
He said work has begun and, when finished, the school will have 11 classrooms that can serve 340 students and a bathroom with at least five stalls.
He said the project could cost $20,000 in U.S. currency but is likely to take $35,000 due to the widespread corruption.
Still, he said the project benefits because U.S. money goes much further in a country wracked by crushing inflation. It takes 12,800 Sierra Leone leones, as their currency is called, to equal 1 U.S. dollar.
"If I work overtime and off duty, I can make enough to build a classroom," he said. "And I'll just keep doing it until the work is done. I don't ask the church because I don't want to push anyone to give."
Pastor Franklin long wanted to be a minister, but he said he left the seminary when the professor in the Bible study took up a collection in class. "That really offended me," he said.
He said he started reading on his own and found his way back to the ministry at the Temple of Judah in Church Hill, where he was ordained.
He established Truth Ministries in rented space at 4719 W. Broad St. Members include minister and rising gospel star Mervin Mayo, who also is a Richmond Police officer.
Pastor Franklin has plans to focus on ministry full time after he retires from the police force in less than two years.