Get out and vote
11/3/2022, 6 p.m.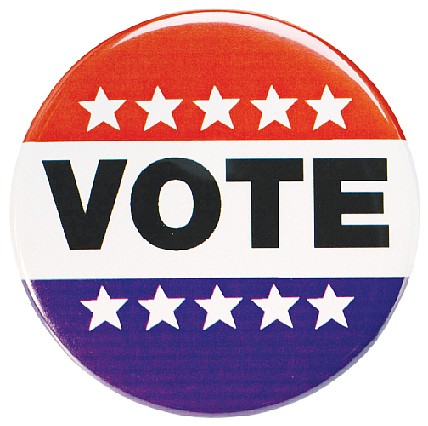 The midterm election cycle hasn't generated much buzz in Richmond. While a few registration and get-out-the vote drives have occurred, the hubbub of activity usually associated with election-year cycles has been absent.
Yard signs, fervent rallies and all the other fanfare normally associated with elections have gone missing.
That's not to say that we don't have anything to add to spirited contests that are taking place elsewhere. But after a heated presidential race two years ago and last year's surprising gubernatorial win in Virginia by a corporate newcomer, perhaps we have earned the right to watch from the sidelines while observing neck-and-neck contests in Arizona, Georgia, Nevada and Pennsylvania.
But we still must vote.
The polls surveyed likely voters across four key Senate races: Arizona, Georgia, Nevada and Pennsylvania. Mark Kelly, the Democratic incumbent in Arizona, holds the biggest lead, ahead of Blake Masters by a 51 percent to 45 percent margin. Nevada is the tightest of the races, with the Democratic incumbent, Senator Catherine Cortez Masto, and her Republican challenger, Adam Laxalt, locked in a dead-heat at 47 percent. In Georgia, Senator Raphael Warnock leads narrowly in a tight race over his Republican opponent, Herschel Walker, at 49 to 46 percent, reports the New York Times.
Yet, as we participate in spectator politics from afar, many of the key concerns for voters in those states concern Virginia voters, too.
While Republicans benefit from a host of factors — a jittery economy, high inflation, worries about crime — the debate over abortion rights and concerns about gun violence have allowed Democrats to cling to some advantage in the Senate race, various news reports show.
As we watch, however, it's wise not be get too comfortable. Imagine, if you will, that Democrat Donald McEachin, running for re-election in his 4th District Congressional sear, who barely has campaigned as he seeks reelection to his district seat were to lose in an upset?
One of Rep. McEachin's campaign mailers delivered to some area homes show him as a promising young lawmakers on one side and an older gray-haired statesman on the other.
"Times have changed. My priorities haven't," reads the glossy handbill. "Every one of us has a right to be heard.
Rep. McEachin then goes on to note how he has always stood up for the values and principles of our community. "So progress reaches all of us."
Rep. McEachin further cites his work to lower drug prices, protect abortion rights and support common sense gun laws as reasons to re-elect him.
While some have raised questions about how strongly Rep. McEachin supports Black cemeteries, he no doubt has used his position to drive home many of the other areas he addresses.
Let's vote to keep Donald McEachin in office.