Trailblazer
Bettie Elizabeth Boyers Cooper's actions spurred City's full school desegregation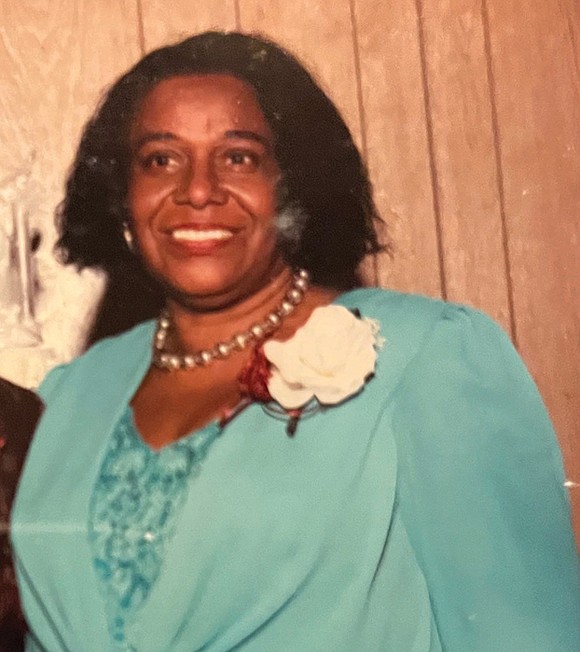 Bettie Elizabeth Boyers Cooper, who helped end Richmond and Virginia's determined efforts in the 1950s to maintain racially segregated public schools, has died.
The courageous plaintiff, who won a little-remembered federal lawsuit that enabled the first Black students to enter previously all-white public schools in the city, died Saturday, Oct. 8, 2022. She was 94.
Known affectionately as "Sister" and "Big Mama," her life was celebrated Friday, Oct. 21, at the Kingdom Hall of Jehovah's Witnesses in Henrico County.
The New Jersey transplant who grew up in Richmond became fed up with segregation when her daughter, Daisy Jane, had to ride a bus four miles to and from Carver Elementary School rather than attend the whites-only Westhampton Elementary School that was within walking distance, said Ms. Cooper's granddaughter, Kelly Johnson-Crowder.
A professional seamstress, Ms. Cooper took action at a time when Massive Resistance was in full swing in Virginia to block implementation of the U.S. Supreme Court's 1954 and 1955 decisions in Brown v. Board of Education outlawing racial separation of schoolchildren.
Represented by civil rights attorneys from Hill, Tucker & Marsh, Ms. Cooper's battle began in 1958 when she applied to the state's new Pupil Placement Board to have her daughter, assigned to Westhampton.
However, the short-lived board, which reviewed 450,000 placement applications over three years, never assigned any Black students to a whites-only school.
Ms. Cooper refused to accept the decision, and her lawyers filed a federal suit seeking to overturn it. Two others who had initially been part of the case dropped out, but Ms. Cooper was adamant in ensuring the case went forward.
Her case became a slam-dunk after the U.S. 4th Circuit Court of Appeals ruled in a separate case in 1960 that the placement board violated the state and federal constitutions. That led the state to allow localities to begin voluntary "freedom of choice" plans that enabled Black parents who sought to do so to send their children to previously whites-only schools.
It would take up to 11 more years before federal courts started requiring school districts to start busing white and black students to achieve integration.
Richmond, whose School Board was then led by future Supreme Court Justice Lewis Powell, refused to implement even a voluntary placement policy until Ms. Cooper's case was decided.
That came a year later in 1961, when U.S. District Court Judge Oren R. Lewis issued an order in favor of Ms. Cooper and other Black parents. Ms. Cooper's daughter, at age 12, became the first Black student to take classes Westhampton Junior High School.
A year later, Daisy became the first Black student to attend Thomas Jefferson High School, according to an archived record at the Virginia Commonwealth University.
A graduate of Armstrong High School, Ms. Cooper sewed pants, suits and sports coats for 18 years for Jefferson Manufacturing Co., and later worked for 17 years for the Virginia Department of Motor Vehicles before retiring.
A resident of the Westwood community for most of her life, Ms. Cooper became well known for her efforts on behalf of the children of the West End neighborhood. Although she never owned a car, she took children on day trips by public transportation, Ms. Crowder said.
She often opened her home to relatives, friends and sometimes strangers who needed a temporary place to stay, Ms. Crowder said.
Ms. Cooper became a member of the Jehovah's Witnesses in 1982 and was active in proselytizing activities.
Along with her daughter, survivors include Ms. Cooper's brother, Hamp Anderson; sisters Beatrice Brown, Franceno Diggs and Lenny Thornton; four grand-daughters; eight great-grandchildren; and 14 great-great-grandchildren.