'It is immoral to profit off the backs of Black and Brown residents under the guise of health care'
Richmond Mayor Levar M. Stoney's response to New York Times report on Bon Secours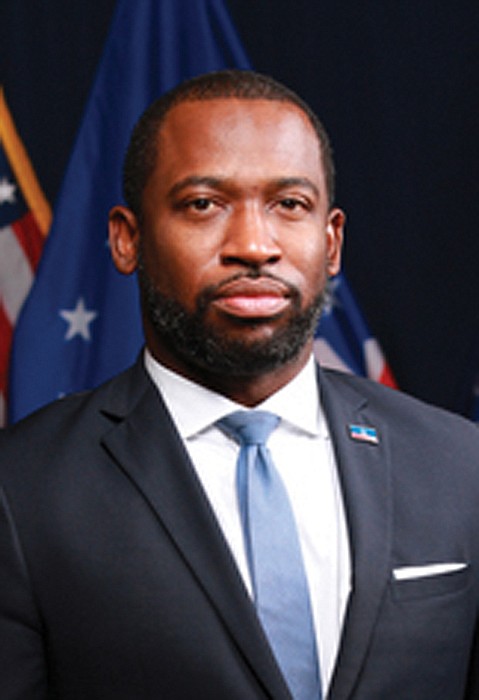 Calling the practice "immoral," Mayor Levar M. Stoney this week called on the federal government to crack down on nonprofit hospitals' diversion of savings on medications away from the low-income communities it was designed to benefit.
Mayor Stoney issued his call for reform of the program known as Section 340B in reaction to a stunning New York Times article citing Bon Secours Mercy Health's Richmond operations as a prime example of the misuse of the revenue from the drug pricing program.
The article alleged that Bon Secours used the savings 340B provides on the cost of medications to build up suburban operations while disinvesting in Richmond Community Hospital based in the city's East End, which enabled Bon Secours to participate in the program.
"It is immoral to profit off the backs of Black and Brown residents under the guise of "health care," Mayor Stoney wrote Tuesday to Xavier Becerra, U.S. secretary of health and human services, urging changes to the program.
In the letter the mayor released Tuesday on Twitter, he urged Secretary Becerra to investigate and to initiate changes to ensure any revenue derived from the program is used as intended "to expand health care access for low-income individuals."
The mayor stated that "if the Biden administration is serious about "centering equity in all of its actions then it must rectify the unethical policy flaws" in that program.
He also wrote in a tweet that included the letter that he regards Bon Secours misuse of the funds as "deeply troubling" and a violation of City Hall's efforts to incorporate "equity into everything we do."
He is not alone.
Richmond Congressman A. Donald McEachin is among lawmakers also calling for a strong rules to govern the 340B program in the wake of the article.
Dating back to 1992, Section 340B allows qualifying health care operations serving low-income and rural areas to pay a reduced price for medications and charge full price to health insurers. The health operation retains the difference and is to use the revenue to improve health care, though the legislation and regulations, according to experts, pro- vides few rules or guidelines.
More than 50,000 entities now participate, according to the government, including VCU Health, which has used the savings on medi- cations to help cover the cost of a new adult outpatient center and a children's hospital on the Downtown medical campus.