Passing the ball
John Marshall basketball hall of famer now trains youths for global stages
Darlene M. Johnson | 9/14/2023, 6 p.m.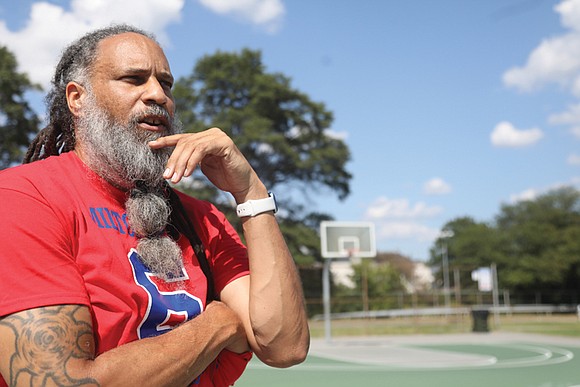 Milton S. Bell Jr., 53, began playing basketball at age 7 in the Randolph Community in Richmond's West End where he grew up.
At the time, he didn't realize that basketball would lead to him becoming fluent in Spanish and take him around the world to play professionally for nine different countries.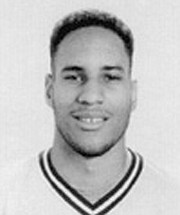 In high school, he was a standout player known for shot blocking. He played center for the Marshall-Walker Cavaliers and the John Marshall High School Justices in the late 1980s.
As a senior, Mr. Bell averaged 17 points, 11 rebounds and 9 blocks per game. He was named 1988 Metro Player of the Year, and became the only player from Richmond named a McDonald's All-American.
Mr. Bell then played guard and forward for the Georgetown University Hoyas under famed coach, the late John Thompson Sr. According to hoyabasketball.com, he played for Georgetown from 1988-1990. Following a brief stint at the University of Richmond, he later was drafted in
the second round into the Continental Basketball Association in 1993. He played for Tri-City Chinook in Kennewick, Wash., and went on to play all positions professionally in Europe and South America.
After he retired from playing at age 40 in 2011, Mr. Bell co-founded his basketball school, The Milton Bell Team, with his wife, Sharad Bell. The goal: to "turn kids into pro-players who value themselves, their education, and their community," he said.
His first mentee was his godson, Dennis Parker Jr., whose father, Dennis Parker Sr., attended high school with Mr. Bell.
The younger Parker, who now plays for North Carolina State University, was named All-Metro Player of Year in 2022 and 2023. He also went on to be named Virginia Class 2 State High School Player of theYear and his team, the John Marshall Justices, won its second straight state title in 2023.
Dennis Parker Sr., Ph.D., attributes his son's success to seeing Mr. Bell's success. Growing up, he showed his son newspaper clippings of Mr. Bell in high school, when he played in the McDonald's All-American games and when he attended Georgetown. "My son tried to break Milton Bell's records. He didn't try to break mine," Dr. Parker said. "My son's desire to be the very best version of himself in basketball stands for him competing with his Uncle Milton."
The Milton Bell Team expanded to train and represent professional basketball players who wish to play overseas. "I'm blessed to have a global network after playing 20 years. I have so many friends and brothers whom I played with or against. They have moved on to coaching or to the front office. These friends now call me looking for players," Mr. Bell said.
Mr. Bell's school has signed more than a dozen players to professional basketball contracts in Argentina, Chile, and Venezuela, including his son, Maximillion Milton Bell, 24, who graduated from Lane College in Jackson, Tenn. Like his father, Maximillion will play in Argentina and Venezuela.
Ray Neblett, founder of the Ray Neblett Inner City Foundation, served as another mentor to Mr. Bell. "He showed me how to give back to the community through basketball. He gave me the inspiration and encouragement," Mr. Bell said. The support of his wife, the parents of his mentees, and many others in the community have also aided in his success. The Bells also have a media company, Milton Bell Global Media, which promotes its professional players, and a wellness company, Lion Energy Wellness, which teaches their players about healthy eating. He credits his lifestyle, not eating red meat, with allowing him to play basketball until age 40.
"It is God," Mr. Bell said. "I can't take credit for any of it."