The renaissance wasn't just a concert tour, by Errin Haines
Errin Haines/The Amendment | 9/14/2023, 6 p.m.

We have just witnessed the Summer of the Black Woman.
Beyoncé, Simone Biles, Sha'Carri Richardson and Coco Gauff headlined a season of history-making success shared and celebrated by Black women at concerts, on the court, the mat, the track and on social media. Our collective joy and agency were acts of resistance amid a hostile social and political climate, a triumph over the trauma that has long defined Black women's existence in America.
The phenomenon wasn't limited to culture. Vice President Kamala Harris appeared to hit her stride after her own tour of sorts, which her office called the "Summer of Action." Along the way, she forcefully went on offense against Republican attacks on reproductive and voting rights and book and history bans, making the case for a second term.
Black women have always had to be resilient, resourceful, exceptional. But this summer's renaissance was not limited to a concert tour; it was the rebirth of Black women in our politics and culture. It's an energy they could channel as we head into a consequential presidential election, unbound by old, fixed ideas about their race and gender.
"At a moment when so much is being thrown at us, we're saying, 'We know our power, we know who we are, and we have to continue to be at the center of our own liberation and freedom,'" said Jotaka Eaddy, founder of the political action collective Win with Black Women. "You're going to see a real crescendo in our power, in how we lead and what we're able to do, and it's going to be evident at the ballot box."
That power comes amid setbacks and struggles, especially among LGBTQ+ Black women, and the summer came with highs and lows.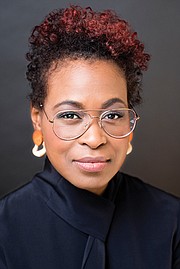 The Supreme Court struck down affirmative action and ended plans to cancel some student loan debt — both decisions with disproportionate consequences for Black women, among the most degreed people in the country and the group that holds the most student loan debt.
Black women have always been collaborative and natural strategists but because of social media, Black women are getting and taking the credit for their accomplishments, said cultural strategist Maya Peterson.
"Black women are able to fully take that center stage and hold the center of cultural gravity for a long time," Ms. Peterson said. "We're able to celebrate other Black women and hold each other up. That happens more quickly and with more velocity than before."
Beyoncé's Renaissance Tour — her first solo tour since 2016 — is already the highest- grossing tour by a woman and a Black artist in history, bringing in more than $460 million worldwide so far. The entire show is political — from the performers, including a pregnant woman and non-binary dancers, to the millions in tour proceeds that have supported marginalized entrepreneurs and HBCU students.
The tour is also a cultural phenomenon: the mother of three shares the stage with her oldest daughter, Blue Ivy; the album is an homage to the Black and Latinx LGBTQ+ ballroom culture started in the 1990s; it is a rejection of racism, homophobia and misogyny, and an embrace of community and freedom.
"It's a safe space for Black women and girls, however you define that," said political scientist Leah Wright Rigueur, who recently attended the concert in Los Angeles with her mother and plans to go again in Houston this month.
Sha'Carri Richardson — who was banned from the 2020 Summer Olympics after testing positive for cannabis — let her performance speak for itself when she dominated the World Athletics Championships last month, becoming one of the fastest women in the world.
This summer also saw the return of Olympic legend Simone Biles, regarded as the greatest gymnast of all time. At the 2020 Summer Games in Tokyo, the seven-time medalist pulled out of most competitions that she was heavily favored to dominate. Ms. Biles showed her championship spirit in her vulnerability, sharing how the weight of competition impacted her mental health.
But on Aug. 27, Ms. Biles made a triumphant return to the mat, winning a record eighth national all-around title at the U.S. Gymnastic Championships at 26 — becoming the oldest woman ever to win the title.
And we are still in the midst of Coco Gauff's brilliant run at the U.S. Open. The 19-year-old is the youngest American to reach the semifinals since Serena Williams won her first major title at the 1999 U.S. Open. When Gauff challenged a chair umpire she felt was unfairly favoring an opponent who was taking too much time between points, the moment of advocacy was widely praised in a viral social media moment.
Ms. Gauff made history Saturday, becoming the youngest American to win the U.S. Open women's title since Serena Williams in 1999.
That everyday Black women identify with the struggles and successes of their famous counterparts taps into a common language and shared experience, Ms. Peterson said.
"She and I are connected, even though we've never met," Ms. Peterson said of these women. "She's speaking for me, she's speaking about me." Political movements and motivations are often centered around community — and this summer has harnessed that, Ms. Eaddy said.
"When we win we cheer each other on. We will be a push for that sister, whether she's on a comeback or being attacked. That is the essence of what it means to be a Black woman: there's a part of you that sees yourself in her, and you just want her to win."
Vice President Harris' full- throated defense of democracy and rights stems from her identity as the child of civil rights protesters and a trailblazing Black woman in politics. Her 17-state blitz this summer included stops in front of large Black audiences at the annual Essence Festival in New Orleans, the Rainbow PUSH Coalition Convention in Chicago, Delta Sigma Theta's National Convention in India- napolis, the NAACP convention in Boston and a convening of women members of the African Methodist Episcopal Church in Orlando.
After years of criticism in the media for a perceived lack of visibility or clear message, Vice President Harris ended the summer drawing praise from the press for her performance — and the adulation from Black Americans at these events proud of her historic leadership. She heads into 2024 seen as a key player if Democrats are to win, able to speak directly to Black women, harnessing the power of this summer into a feeling of connection and community that could translate into votes. It is a test she seems ready to meet.
Hundreds of Black women elected officials and organizers gathered at the vice president's residence recently. As they headed into the Labor Day weekend, they bid farewell to summer "with joy and in celebration," said Glynda Carr, co-founder of Higher Heights for America, the political action group that works to put Black women in office.
"It's such a politically toxic and racially divisive time, and Black women are at the center of a lot of that venom," Ms. Carr said. "This summer reminded us of our individual power, but also that we are supporting each other's leadership for this season. It's a perfect time to remind us about the power that we can wield as Black women to move this country forward. People are tired, physically and politically. To have a summer rooted in joy and excellence is the summer we didn't know we needed to prepare for the fight ahead."
The question now is what Black women will do with that power headed into 2024, said Ashley Etienne, longtime political strategist and Vice President Harris' former communications director.
"The last cycle, we demanded a Black vice president — and we got it," Ms. Etienne said. "That's just how powerful we are. What are we going to be demanding this time of the system as a whole?
We've got clarity about what we want; we've just got to verbalize it and stand behind it."
How the energy of this summer will translate or if it will settle down remains an open question, but Ms. Rigueur predicts it isn't likely to fade, pointing out that the leadup to the election will coincide with the 2024 Summer Olympics in Paris and another U.S. Open that could see Ms. Gauff's return to the court.
"I don't know if it will manifest around a particular set of binary politics, like Democrat or Republican," she said. "It may be more about mobilizing around the protection of Black womanhood, which was the theme of the summer. What does that mean politically? We're going to cheer them on, and that will have an intensity that will be even more protective."
This column first appeared in The Amendment, a new biweekly newsletter by Errin Haines, The 19th's editor-at-large.