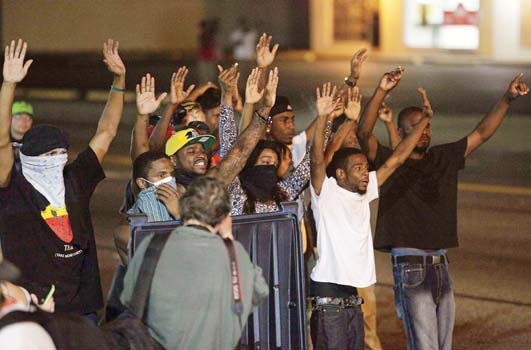 Protesters of the shooting death of Michael Brown Jr. take the "hands up, don't shoot" stance in Ferguson, Mo. as police point their weapons at them.
Stories this photo appears in:

Ferguson, N.Y. cases expose injustices, spark change
A national movement is underway to address police brutality against African-American men and the criminalization of communities of color.

Eyewitness accounts broadcast widely have helped keep the pot boiling amid claims that Mr. Brown had his hands up when he was gunned down Aug. 9.