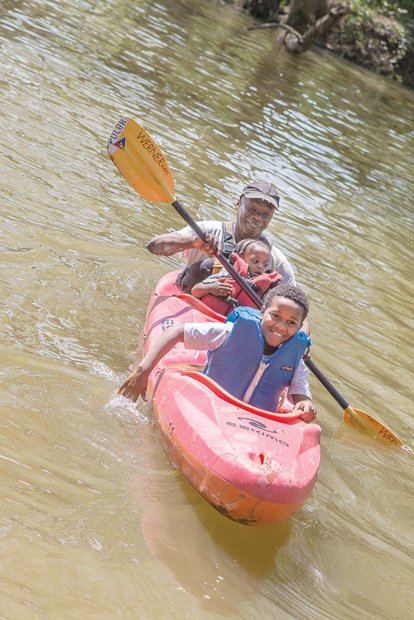 Earth Day fun
Brothers Jamon, 9, and Justin Jones, 2, enjoy
a kayak ride as their grandfather, Wayne Samuels, provides paddle power. The family fun took place last Saturday on
the James River at Great Shiplock Park in Shockoe Bottom during activities
at the city's annual Earth Day celebration. The actual worldwide Earth Day was April 22 and is designed
to foster environmental protection.