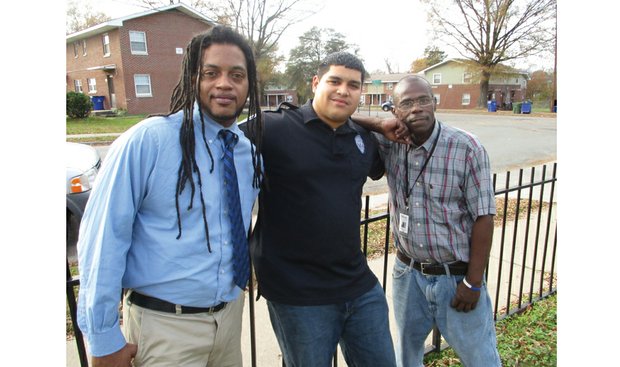 Richmond Police Officer Reynaldo Perez is flanked by Shaun Moore, left, and Jeffrey Perry, who found jobs after participating in Bridging The Gap One Human At A Time, a program the officer started. Location: Mosby Court public housing community.
Stories this photo appears in:

Jeffrey Perry served 18 years in prison for his role in an armed robbery. Shaun Moore served two separate stints behind bars — seven months for possession of drugs with intent to distribute and, later, four months for failure to pay child support.