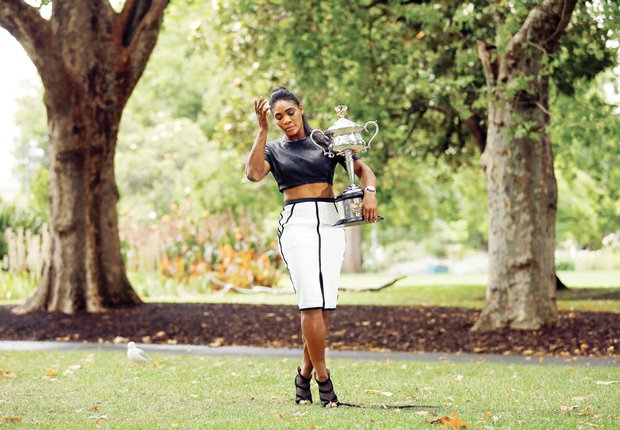 Serena Williams shows off the Daphne Akhurst Memorial Cup on Sunday, a day after winning the women's singles title in the 2015 Australian Open. The photo session took place at the Royal Exhibition Building in Melbourne.
Stories this photo appears in:

Reuters MELBOURNE An ill Serena Williams gave Maria Sharapova another serving of grand slam heartbreak Saturday, Jan. 31, to win the Australian Open and bolster her claims to be the all-time greatest player with her 19th major title. Though wheezing, coughing and forced off court by illness during a rain break, Serena's serve stayed in the rudest of health and her athleticism astonished in a nerve-shredding 6-3 7-6(5) victory under the lights of Rod Laver Arena.