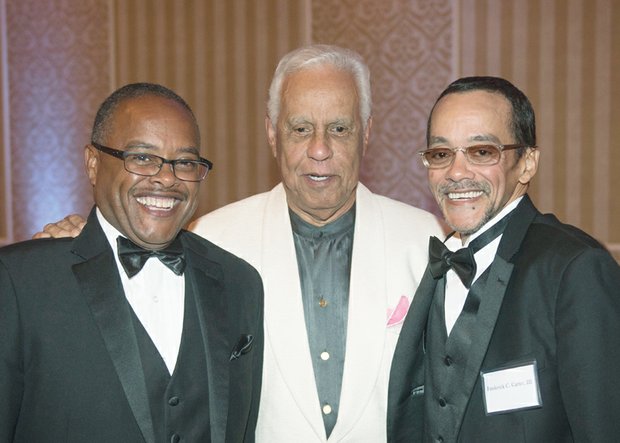 former Gov. L. Douglas Wilder, center, talks with the grandsons of an ODBA founder, Frederic Charles Carter Sr., at Saturday night's banquet. They are Scott H. Carter, left, and Frederic Charles Carter III.
Stories this photo appears in:

The president-elect of the American Bar Association praised the trailblazing accomplishments of the historic Old Dominion Bar Association at its 75th anniversary commemorative gala banquet Saturday night at a Henrico County conference center. "Those individuals who founded the Old Dominion Bar Association are the giants that have led us to where we are today," Paulette Brown told the audience of 150 people that included state and federal lawmakers, judges and attorneys. "We stand on their shoulders. They opened doors for us and let us know that we are capable of doing great things," she added.