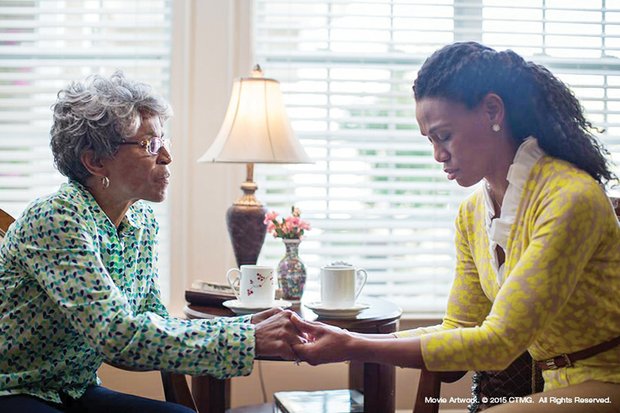 Actors Karen Abercrombie and Priscilla Shirer in the movie "War Room."
Stories this photo appears in:

Dr. Martin Luther King Jr. once said, "It is appalling that the most segregated hour of Christian America is 11 o'clock on Sunday morning." That truism also largely is the case for U.S. audiences that attend Christian-themed films. While Bishop T.D. Jakes' series of films based on his "Woman Thou Art Loosed" novels and other Afro-centric Christian movies have been popular with African-American audiences, few white people of faith have supported them. Similarly, the compelling faith-based films from brothers Alex and Stephen Kendrick, who are white, and Christian movies with mostly white casts have largely attracted white audiences.