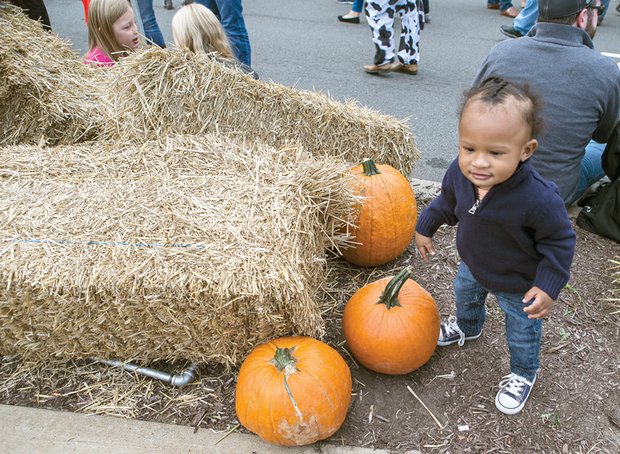 Cute little pumpkin//
Year-old David Al-Amin is fascinated by the pumpkins
and activities at the Scott's Addition Pumpkin Festival
last Saturday. Hundreds of people enjoyed entertainment, tasty food, magicians and socializing at the street festival. The Boulevard was open only to pedestrians from Broad Street to Leigh Street for the early Halloween event.