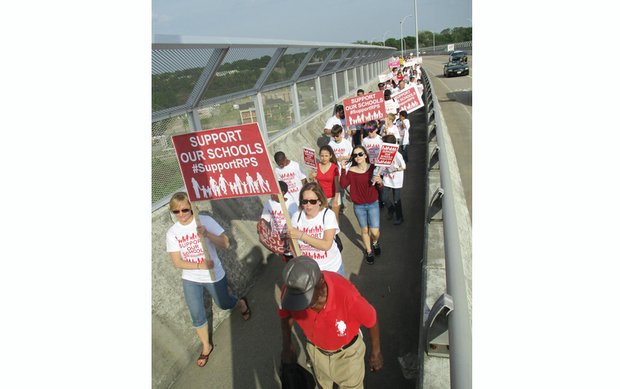 Marchers cross the Martin Luther King Jr. Memorial Bridge on Monday en route to a rally outside Richmond City Hall seeking more money for Richmond Public Schools.
Stories this photo appears in:

Richmond City Council appears to be stuck between a rock and a hard place as it seeks to craft a balanced $709 million operating budget that would become effective July 1. On one side are passionate supporters of Richmond's public schools who want the council to shift more local tax dollars into public education to avoid the potential shutdown of Armstrong High School and four elementary schools. Find the money, they say.