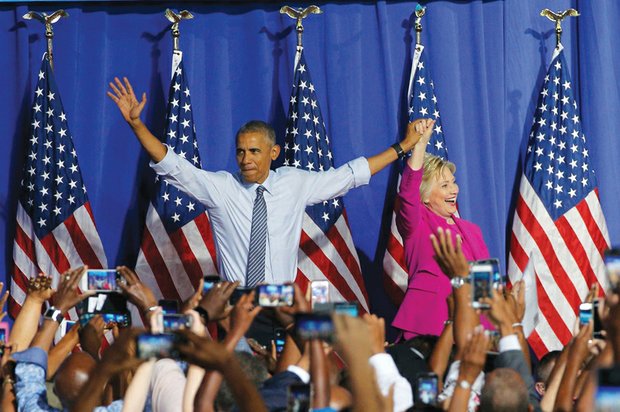 President Barack Obama waves with Hillary Clinton, the presumptive Democratic presidential nominee, at a campaign event Tuesday in Charlotte, N.C. Neither the president or Mrs. Clinton were told ahead of time about the FBI announcement or conclusion.
Stories this photo appears in:
FBI finds Hillary Clinton careless, but not criminal in use of private email server
The FBI recommended Tuesday that no criminal charges be filed over Hillary Clinton's use of private email servers while she was secretary of state, but rebuked the Democratic U.S. presidential candidate for "extremely careless" handling of classified information.