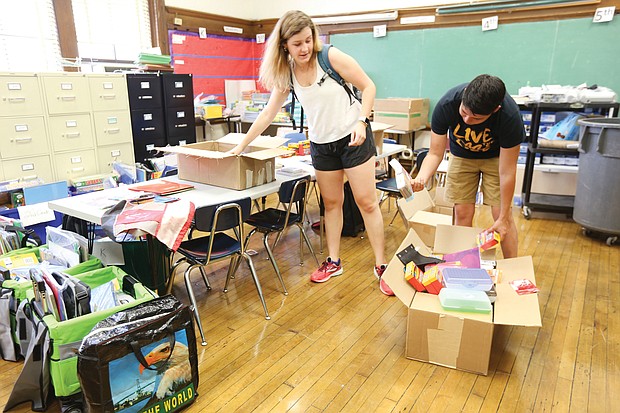 At Carver Elementary School at least 60 volunteers are pitching in for "RPS Shines Beautification Week," including volunteers, Chris Rivera 20, of Springfield, Va., right, who is a junior at VCU and helping him organize school supplies is Sarah Lindamood, 20, of Richmond, who is a third year at UVA. She is also the task manager for Carver Shines.
Stories this photo appears in:

Richmond's Carver Elementary School was turned into a haven of help Tuesday as more than 60 volunteers, many of them from local colleges and high schools, picked up a bucket and cloth and helped put a polish on the Leigh Street school.