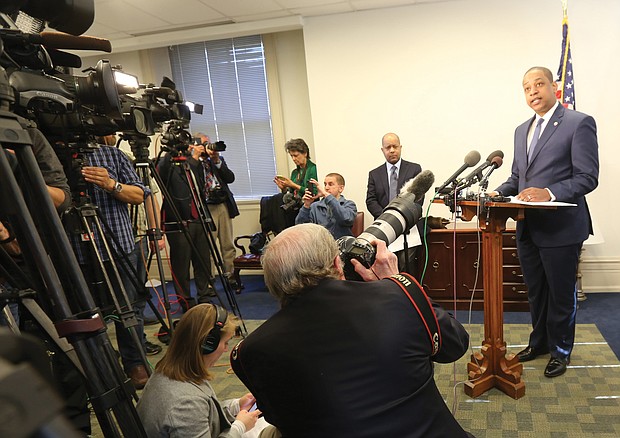 Lt. Gov. Justin E. Fairfax discusses the results of his two polygraph tests during a news conference on Wednesday at his office in Capitol Square. He did not take questions from reporters.
Stories this photo appears in:
After two women appeared on national television this week accusing him of sexual assault, Lt. Gov. Justin E. Fairfax released results of polygraph examinations that he says exonerate him.