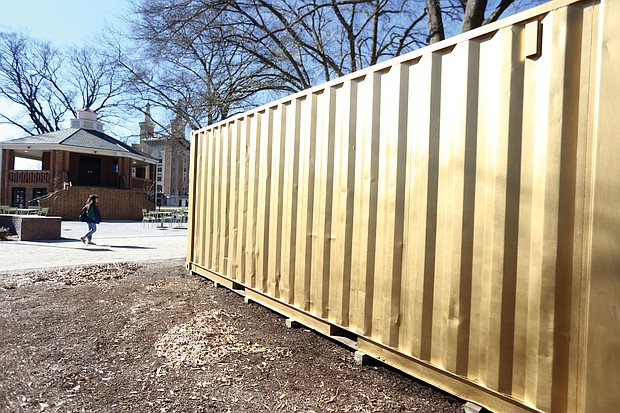 This is the portal that awaits visitors in Monroe Park. Despite the simple shipping container exterior, the interior includes high-tech equipment that provides connections to cities around the world.
Stories this photo appears in:

A gold-painted shipping container that can transport you around the world without spending a dime has been placed in Monroe Park. Enter this portal, and instantly you will be connected via videoconferencing to people who have entered a similarly equipped portal in far off places such as Rwanda, Palestine, Honduras or Germany or closer locales like Milwaukee and Chicago.