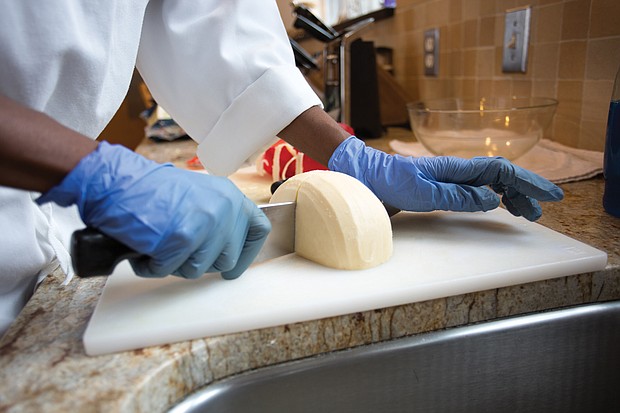 Sister Myriam Saint-Vilus unwraps and cuts a wheel of gouda in the monastery's kitchen for a spaghetti dinner. The nuns use the cheese for almost every meal; it never goes to waste. "How can you get sick of something that you are proud of? We know how it is made and what is in it," Sister Saint-Vilus said.
Stories this photo appears in:
Tucked in the foothills of the Blue Ridge Mountains, down a lengthy stretch off U.S. 250, over a bridge, through the woods and at the end of a gravel road sits Our Lady of the Angels Monastery perched on a hillside. The 13 nuns who live there believe God has a plan for everyone.