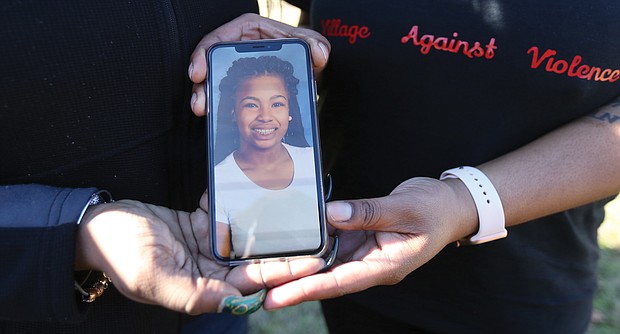 Kele A. Wright and Shavon M. Ragsdale hold a photo of Ms. Wright's daughter, Amiya Moses, 12, who was killed by a stray bullet in December 2015 as she played with other youngsters in North Side. Both women have lost loved ones to gun violence.
Stories this photo appears in:
2 women impacted by gun violence work to bring comfort to others at Thanksgiving and throughout the year
Turning tragedy into something positive for the community — that's what two Richmond area women are striving to do even as they grieve losses from gun violence.