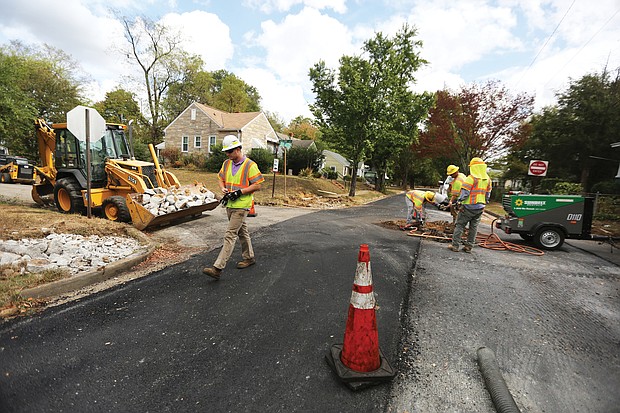 The Fulton neighborhood in the East End is one of the first to get new paving as part of a $15 million program City Hall is undertaking during the current 2019-20 budget year. While one lane on Carlisle Avenue is complete, a city crew on Monday repairs the second lane at the intersection of Carlisle Avenue and Malone Street before repaving.
Stories this photo appears in:

Every year, Richmond receives about $28 million from the state for street maintenance. But it turns out virtually all of that money goes to maintain everything about a street but the asphalt, according to Bobby Vincent, director of the city Department of Public Works.